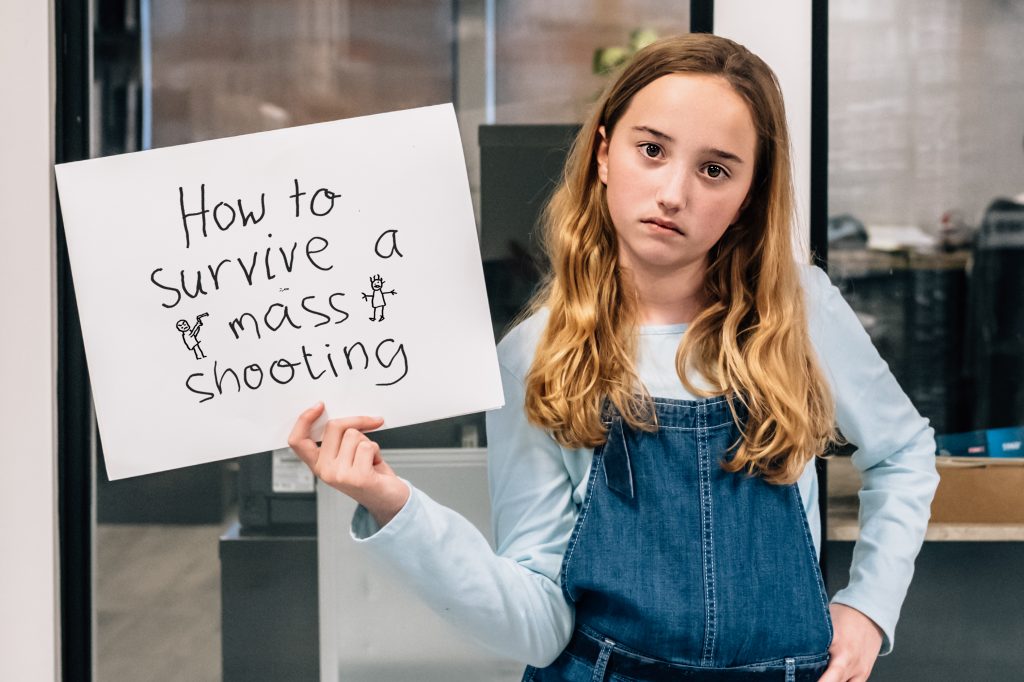 Gun violence in the United States is a big problem. The statistics are alarming. Every year, tens of thousands of people in the United States are killed or injured because of guns (homicides, suicides and mass shootings).
The Centers for Disease Control (CDC) lists firearms as the leading cause of death among children and adolescents in the US. Recent mass shootings in Buffalo, Uvalde, Tulsa and elsewhere have once again brought the debate on gun control to the forefront of American politics even though the problem has existed for years.
March For Our Lives
March For Our Lives is a student-led movement that is trying to address this problem. Founded after the 14 February 2018 shooting at Marjory Stoneman Douglas High School in Parkland, Florida that left 17 dead and 17 injured, March For Our Lives demonstrates and advocates in support of gun control legislation.
In 2019, March For Our Lives released a video of a short, but powerful speech to raise awareness about gun violence and its impact on students. Recently, the video has been circulating again on social media. You can watch it below. Following the video, I give my analysis of what makes it such a great speech.
Analysis
There is a lot to like about this speech.
The speaker was introduced before coming "on stage" and her expertise highlighted. It is always best to have someone introduce you, if possible. That way, you don't have to say anything about yourself and you can jump right into the speech.
The fact that Kayleigh, the speaker, was a young student, was completely unexpected. Being unexpected is a powerful way to be memorable.
Kayleigh's opening line at 0:30 – "If there was an active shooter, you'd all be dead." – grabbed the full attention of everyone in that room. You want to hook your audience with your opening, and Kayleigh did just that.
She enunciated her words and paused well.
Kayleigh made excellent eye contact.
She had good body language, especially demonstrating how to crouch down on the toilet if you are in the washroom (1:05).
Kayleigh used great vocal variety, especially from 1:12 to 1:27 with the repetition of "Bang! Bang! Bang!" and at 1:53 when she sang that haunting school song about lockdowns.
"Bang! Bang! Bang!" is an example of the powerful rhetorical device, epizeuxis.
Kayleigh used the word "you" or "your" 21 times when speaking about the audience. She used the word "we" five times when speaking about her experience at school. "You", "we" and "I" are three key words for every speaker.
Though technically not part of the speech, the video contains a shocking statistic at 1:57 about how 95% of public school children practice lockdowns.
The speech had a clear message about what to do if you ever find yourself in an active shooter situation.
You can see the impact that Kayleigh had by looking at the faces of the people in her audience. Let's hope that her speech, along with the efforts of so many others, helps to bring about meaningful, sensible gun control legislation in the United States.
If you want to find out more about March For Our Lives and the ways in which you can help, you can visit their website or follow them on Twitter, YouTube, Instagram or Facebook.
Image courtesy of March For Our Lives