WARNING: This article contains graphic content. All images courtesy of Sarah Lee, Brandon's mother.
Asheboro, N.C. — Sarah Lee received several text messages from her 33-year-old son, Brandon Embry, on Sept. 9, 2019, and a final one at 6:30 a.m. on Sept. 10, 2019. She tried calling him several times and called again on Sept. 11, 2019, but Brandon never answered.
Brandon had moved to North Carolina from Washington State the year before and resided in an apartment in Park Place at 711 S. Church St., a two-story brick U-shaped complex built in 1984 with 106 units. Brandon lived in apartment A, with two bedrooms and 780 square feet of living space.
Lee and Brandon's sister, Rachel Lee, decided to pay Brandon a visit on Sept. 12, 2019. Upon arrival, they saw his truck parked outside and assumed he was home. However, he never answered when they knocked on the door, and the apartment was locked, so they could not enter. Feeling like something was wrong, Lee called the Asheboro police for a welfare check on her son.
And this is where the bull*hit begins. 
Lousy Investigation
When Asheboro police officers arrived, Lee told them she could not reach her son by phone. She also said Brandon was not doing well emotionally and had recently lost his job.
Officers knocked on the doors and windows, but Brandon never answered. They contacted the property manager, Jennifer Small, to unlock the door so they could gain access to the apartment. Small said Brandon had given his 30-day notice to leave the apartment but had extended it twice.
Officers entered Brandon's apartment, which was considerably messy. They heard the water running in the back area of the apartment where the bedrooms were and went to investigate. One bedroom was on the northwest side, and the other, Brandon's room, was on the northeast. The water came from Brandon's bedroom.
Officers found Brandon naked and unconscious on the floor near the door as they reached his bedroom.
Per the police report, Brandon's body had numerous bruises, cuts, and lacerations on his head. Officers observed a large pool of blood under his head, and Brandon appeared to be bleeding. He also had dried blood on his face and his hands and minor lacerations on his wrists. They checked for vitals; he had a pulse but was cold to the touch. Brandon was drifting in and out of consciousness and moaning and gasping as officers attended to him.
Brandon's bathroom and bedroom looked like the aftermath of a tornado. Someone had stripped the bed linens from the bed, and the bloody bed sheet lay crumpled on the floor. Blood stains and spatter were on the mattress, pillows, walls, an overturned nightstand, the window seal, and the dislodged sliding closet doors beside Brandon.
A massive amount of trash was in the bedroom and en suite bathroom.
Water was running from the shower in the bathroom. Somebody had busted the toilet tank lid, which was lying on the floor next to the toilet that appeared to be pulled from the wall and leaking. Someone had also plugged the toilet bowl with gobs of toilet paper. The bathroom mirror was shattered at the bottom as if someone or something had hit it.
Meanwhile, EMS and Fire arrived, began caring for Brandon, and ultimately transported him to Randolph Health Hospital for further medical attention. Brandon's health declined, and paramedics transported him to Greensboro's Moses Cone Hospital, where he died on Sept. 13, 2019.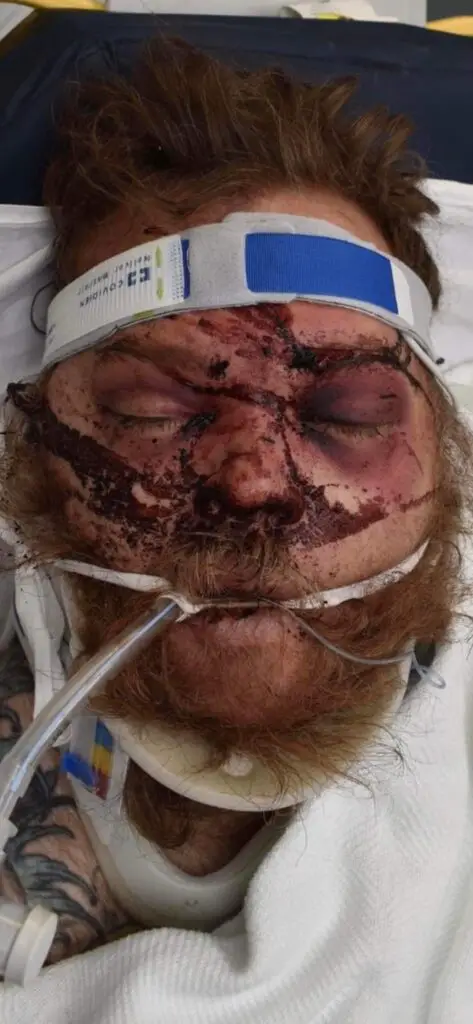 Crime Scene & Hospital
Sgt. Routh, one of the responding officers, contacted Detective Joshua Macon at 3:09 p.m. on Sept. 12, 2019, regarding a suspicious death. 
Macon and Detectives Michael Fulk and Eric Snodgrass arrived on the scene. Lead investigator Jeremy Sudduth and his partner, Officer Lorie Johnson, later joined them.
Fulk, Macon, and Snodgrass are "responsible for assisting victims by gathering, processing, protecting and presenting evidence," according to the Asheboro police website.
Macon and Sudduth spoke briefly and decided they needed a search warrant to continue investigating. In the meantime, they both visited Randolph Health and reportedly took pictures of Brandon's injuries. What Fulk, Johnson, and Snodgrass were doing during this time is unclear.
While at Randolph Health, Suddeth noted Brandon had "contusions on his back which are consistent with being struck with a hard object such as a metal rod or baseball bat." His "nose appears to be broke due to leaning to his right side. Several medical professionals stated to this detective that these could not be self-inflicted," Suddeth wrote.
Sudduth spoke with Brandon's family at the hospital. Rachel Lee said had ADHD and PTSD. She did not know if he took recreational drugs, but Brandon used steroids and took testosterone shots, she said. He also drank alcohol occasionally.
The hospital ran several drug tests, which returned negative for recreational drugs but showed diphenhydramine in Brandon's system.
The Lees told Sudduth about Brandon using dating apps such as Badoo, Hinge, and Tinder and his former relationship in Washington State. They did not believe Brandon would harm himself.
Meanwhile, Sudduth received a telephone call at the hospital from a woman calling herself Ashley Embry and claiming to be a sister of Brandon's. The woman said she wanted to be "the point of contact instead of Brandon's mother." She also told Sudduth about Brandon's February hospital stay but could not remember the hospital's name. As far as this author can tell, Brandon only has one sister, Rachel Lee.
---
Once investigators obtained the search warrant, Johnson, Macon, and Suddeth returned to Brandon's apartment. Macon wrote in his report, "Detective Johnson and I began going through the spare bedroom documenting items as we were attempting to organize the room in the preparation for us going through the decedent's bedroom."
Johnson, Macon, and Suddeth then examined Brandon's bedroom, "decluttering the room while looking for evidence and items that had suspected blood spot transfers."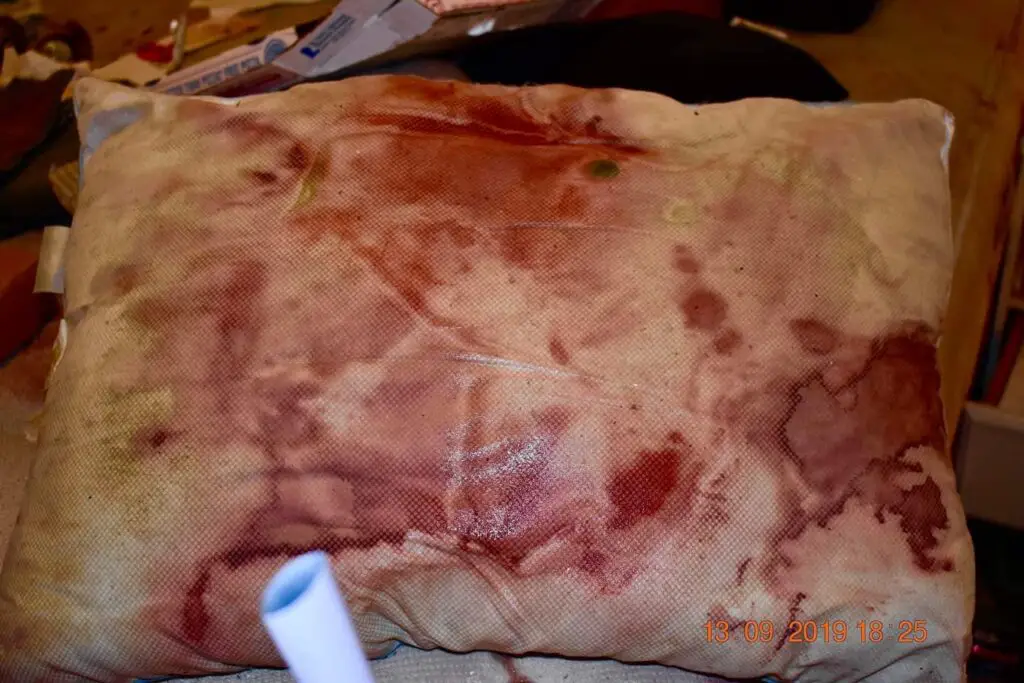 During the initial search, the detectives collected eight swaps of blood and DNA evidence, a pair of handcuffs, a black iPhone, suspected drug paraphernalia, and some hair fibers from several pieces of evidence, the affidavit stated.
Investigators obtained a second search warrant to look to "locate the weapons used to assault Mr. Embry," wrote Sudduth, to collect any trace evidence on said items and search Brandon's truck.
During the second search, detectives found items with suspected blood and objects, such as a hammer and metal pipe, that could have been used as weapons. The pipe had some blood on one end. Investigators later tested the hammer for blood, but the results were negative, they said.
There are conflicting statements in the police report regarding Brandon's keys and wallet. Suddeth stated in the affidavit, "The keys and wallet belonging to Brandon Embry were not located inside the apartment." However, Macon stated they found Brandon's truck keys and wallet in his bathroom and bedroom. They are visible in other crime scene photos in Brandon's bedroom.
Other items found inside the apartment include but are not limited to:
Packages of hypodermic needles in both rooms (Brandon had a prescription)
Several pairs of sexual items – on the bedroom floor and inside a white basket in the closet, along with bondage restraints. 
Unopened cans of Redd's Wicked Apple.
Women beauty products
Detectives processed Brandon's unlocked gray 2016 Chevy Silverado parked one space south of the apartment. Inside, Macon found a silver briefcase in the truck, returned it to the apartment due to gawking neighbors, and opened it there. Inside was a black suppressor and a victim's rights paper from King County, Washington. 
Brandon's mother has stated on social media that her son always locked his truck.
According to Suddeth, Brandon's front door could only be locked from the outside with a door key or inside without a key. Sudduth wrote in the affidavit, "Mr. Embry was found in a position that he could not have locked the door, leading detectives to believe that the door was locked by another person after Mr. Embery was injured."
Sarah Lee: "The police made several reports about no forced entry and the door being locked to close my son's case. What they didn't disclose, not even to the medical examiner, is that Brandon's door key was missing from his key ring – which is shown in crime scene photos. His spare key was also missing since he first went into the ICU in February."
---
Detective Sudduth obtained Brandon's cell phone records through search warrants. One particular call stood out to him. Brandon's phone received a final call on Sept. 11, 2019, at 8:26 p.m. EST that lasted 13 minutes and six seconds.
Sudduth dialed the number and learned it belonged to a female. Police redacted her name and the phone conversation in the police report. However, Lee states on Facebook the caller was a woman named Olivia Doss. You will read more about her later in the article.
Detective Lorie Johnson, the Autopsy, & Closing the Case
On Jan. 3, 2020, the investigation was reassigned to Johnson after Sudduth received a promotion. Johnson and Macon attended Brandon's autopsy in Raleigh on Sept. 16, 2019. 
Johnson stated she later called state medical examiner Dr. Lauren C. Scott and learned Brandon's cause of death was classified as natural. 
Scott initially concluded Brandon had died from — WAIT FOR IT — pneumonia with hypertensive cardiovascular disease as a possible contributing factor. She listed many of Brandon's cuts as "superficial." And when it came to documenting his injuries on the diagram, she intentionally left out his back injuries.
Brandon's mother marked his injuries in red.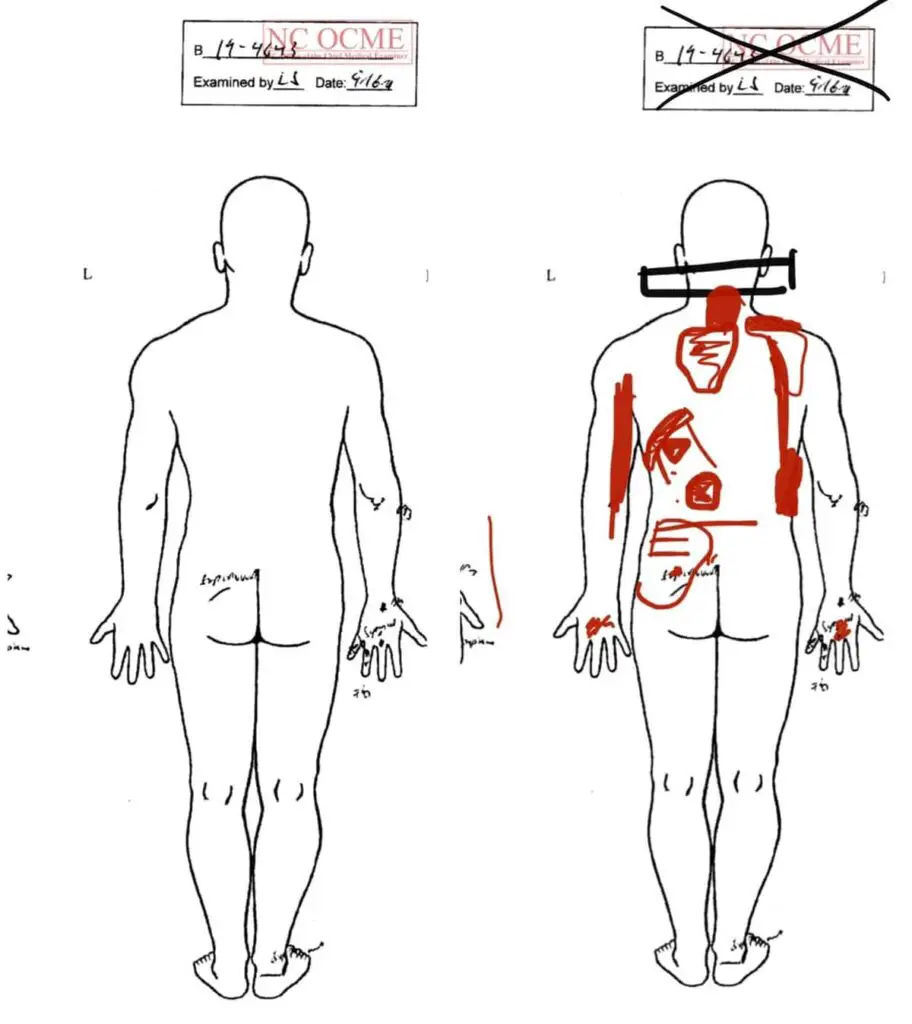 Scott partially based her findings without ever stepping foot inside Brandon's apartment. North Carolina law does not mandate medical examiners to visit crime scenes. Instead, it encourages them to "make a special effort, if at all possible, to visit the scene."
"Since 2001, medical examiners have visited the site of a homicide about 14 percent of the time, the Observer found. Such performance would be unacceptable in many states. Going to scenes and taking photographs is an essential step, officials elsewhere say, because it provides clues about the circumstances surrounding deaths. An empty bottle of painkillers near the victim's body may suggest suicide; overturned chairs may point to a violent struggle."

Ames Alexander, The Charlotte Observer
Many items in Brandon's apartment pointed to a violent struggle, including but not limited to the busted bathroom mirror and toilet lid and the overturned nightstand. Oh, and let's not forget ALL THE BLOOD in his apartment. But Scott chose not to attend the crime scene, while Asheboro police purposely ignored the obvious – someone brutally killed Brandon.
Brandon's mother told me in a Facebook message the following:
Lorie Johnson perjuriously accused my deceased son of using drugs, washing his own blood off the walls, and self-inflicting injuries. Injuries in places he could not reach, including his back, inner dominant upper arm, inner thoughts, and an internal bruise on his lung. The female detective also placed a box over a pool of blood from my son's head and then was standing on the blood in the crime scene photos before my son even died. It was like she started covering up the crime before he died. She called the NC SBI in when she closed the case but from the sounds of it, she purposefully omitted details, and the file he was given was partial. Johnson seemed to selectively show crime scene photos to the medical examiner. For instance, the medical examiner stated she did not see the blood-soaked pillow that was part of crime scene photos with some dark green liquid on it.
Scott amended the autopsy report on Feb. 7, 2020.
"The decedent's hypoxia and organ damage may have been precipitated by a substance ingestion on 09/10/2019 that had metabolized by 09/12/2019 and hence was no longer in the decedent's system at the time the blood sample, which underwent toxicological testing was drawn. As substance ingestion may have been the cause of death, and this cannot be proven or disproven based on autopsy findings, it is now my opinion that the cause of death is undetermined. If a substance ingestion precipitated the decedent's decline, manner of death would be accident rather than natural. As it is still also a possibility that a natural process like cardiac arrhythmia or pneumonia precipitated the decedent's death, as stated above, manner of death is therefore amended to undetermined. Other opinions and findings as listed in the above original autopsy summary remain unchanged."
One must wonder how Scott became a medical examiner and Johnson a detective. These two have no business working in their chosen professions.
Johnson wrote in her final report on Brandon's death:
 "I reviewed the case, and I am unable to prove a criminal offense occurred. The apartment was secured, and no signs of forced entry. No evidence of a robbery. Mr. Embry's wallet, electronics, and uncashed paychecks were located. I spoke to Dr. Scott, Medical Examiner, about the injuries that were on Mr. Embry's body. No signs of foul play were detected. This case is closed, and the case status is unfounded."
Even though Dr. Scott classified Brandon's death as "undetermined," Johnson ordered the evidence destroyed, except what belongings the department had returned to his mother, on March 9, 2020.
On Feb. 15, 2021, Chief Mark Lineberry ordered a managerial review of the investigation.
Maj. Jay Hanson spoke with Lee, and she told him that she believed her son had been poisoned with antifreeze and suffered chemical burns in his mouth.
But Dr. Scott said she found no trace of antifreeze in Brandon's system. She described how crystals would form in a person's kidneys suffering from antifreeze poisoning, and "no such crystals were observed" in Brandon's kidneys. However, they were observed in testing during one of his previous hospitals stays earlier that year.
Lee had also told Hanson of Brandon's wrist injury, believing someone had restrained him. Dr. Scott refuted it, saying it was "an incised cut, made by a sharp object" and not consistent with the surface of handcuffs.
Lee told Hanson her son had been hit on the head with the toilet lid. Dr. Scott refuted it. 
Brandon's mother also stated to Hanson that her son had lost a lot of blood, as evidenced in police photos. Unbelievably, Scott refuted it, stating Brandon did not lose a lot of blood and citing his hemoglobin level was 13.9, with 14 considered normal.
Scott renounced all of Lee's theories she had presented to Hanson regarding her son. Scott told Hanson, "At this point, I don't necessarily see evidence for a homicide."
Sure, and the sky is red, and I am the real Queen of England. Oh, and I have "ocean front property in Arizona," as George Strait sings. Because if you will buy this BS, I'll sell it to you for top 💲💲💲!
Hanson noted in his report in October 2021, "I concur with the finding that this incident is unfounded." He supported Johnson's statement, including no forced entry and no robbery, and even said there was no motive for homicide.
Hanson further wrote, "While her [Scott] final cause of death is listed as undetermined, leaving the door open to change if additional credible evidence is obtained, autopsy evidence does not support a ruling of homicide."
The case remains closed, and no further investigation has taken place. Police have never arrested anyone in connection with Brandon's death. However, Johnson ignored a possible suspect — one particular woman who knows more than she was telling.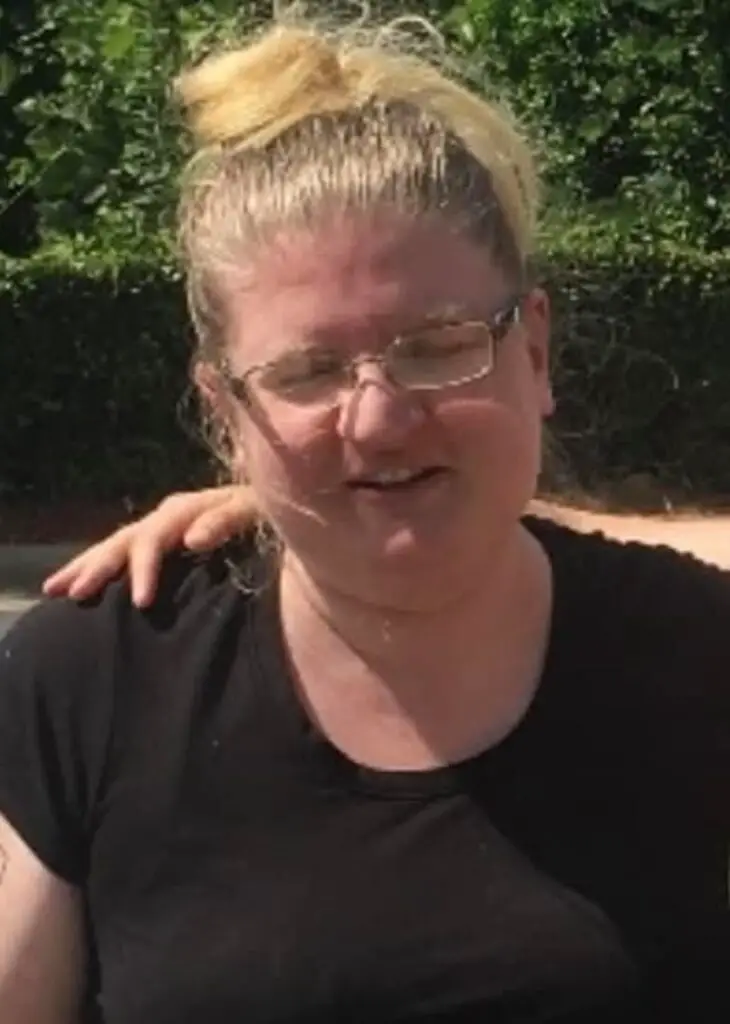 Cassandra Welch Gainey
Brandon met Cassandra Welch Gainey online sometime in January 2019. Of all the women online, Brandon ended up meeting the one who would be the death of him.
Brandon started getting mysteriously sick shortly after meeting Gainey. 
On Feb. 18, 2019, he was transported to High Point Medical Center and placed in the intensive care unit, where he spent five days and medical doctors could not diagnose his illness.
Brandon would subsequently get seriously ill off and on until his death. He was healthy and rarely sick before he met Gainey. Lee told investigators her suspicions about Gainey.
In November 2019, Sudduth called Gainey for an interview. She agreed but "was very hesitant to agree to come to Asheboro and asked me several times if she was in trouble.," Sudduth wrote.
Gainey finally agreed to an interview on Nov. 19, 2019. However, the day before, Brandon's mother messaged Sudduth and told him that Gainey would not talk to him because she was scared and "felt like I [Sudduth] knew something about Brandon's death that could get her into trouble."
Sudduth called Gainey the next day, and she claimed to have food poisoning and could not come in for questioning. He called back on Dec. 3, 2019, and she agreed to an interview on Dec. 4, 2019.
Lee has stated that Johnson was also present, but Sudduth does not mention her in his report.
The interview was audio and video recorded and lasted about two hours. Gainey was still legally married and lived with Danny Gainey but was seeing Brandon on the side. She told Sudduth she had come to Asheboro about three or four times, that she loved Brandon, and he loved her and showed Sudduth love texts between her and Brandon.
Sudduth asked Gainey where she was at the time of Brandon's assault, and she said, "Home in the bed." Sudduth asked how she knew the crime happened at night, and "she could not answer." Gainey behaved oddly, asking where police found Brandon, and Sudduth told her in Brandon's apartment. She asked him "to elaborate", but he could not "divulge that information because it was still an open investigation."
Gainey claimed she last saw Brandon when she visited Asheboro in early September 2019 for his birthday. She returned about a week after he died when she had not heard from him.
Gainey told Sudduth that she called Asheboro Police Department and learned he had died. However, Sudduth noted in the police report that he could not find any record of the call. Furthermore, she told Brandon's family that she learned of his death from one of Brandon's neighbors.
According to the police report, Gainey agreed to let detectives perform a phone dump on her phone. Experts would extract phone data, such as texts, calls, etc., by hooking the phone to a computer. Sudduth explained that they would have to go to the sheriff's office for the phone dump, and Gainey agreed.
Suddeth twice observed Gainey messing with her phone — once in the interview room after he briefly left the room and a second time while driving to the Randolph County Sheriff's Office. Gainey had followed behind the police in her vehicle. During the drive, Sudduth saw her holding her cell phone to the steering wheel as she drove like she was "texting or working on it."
It's unclear why Sudduth allowed Gainey to access her phone before the data extraction, but that was a dumb move.
Sudduth reviewed the extracted data but could not get any recent GPS location data or see any text messages. It meant someone had erased it before the phone was hooked to the computer. Sudduth concluded Gainey had erased data in her vehicle and the interview room. 
According to Brandon's mother, Gainey called her after the interview, laughing, and said, "Was that it?"
Clearly, Sudduth believed he was investigating a homicide. Despite Brandon's horrific injuries, Sudduth's police statement, and the strange actions of Gainey, everything regarding the investigation changed once Johnson took over.
Johnson's actions (the false accusations, closing the case, destroying evidence) point toward a possible police cover-up in Brandon's death, and those actions are why Lee started her own investigation.
Family Investigates
Lee spoke with Danny Gainey and discovered he had also been sick, nearly dying more than once. After Gainey left him, his health drastically improved. Later, an ex-boyfriend of Gainey's told Lee he often became ill while dating Gainey. His health also improved after their breakup.
Lee also discovered Gainey had purchased numerous amounts of diphenhydramine for several years. Medical personnel found it in Brandon's system through testing before his death. Lee believes Gainey had drugged Brandon, her husband, and the ex-boyfriend with Benadryl over a certain period.
According to the FDA, "Taking higher than recommended doses of the common over-the-counter (OTC) allergy medicine diphenhydramine (Benadryl) can lead to serious heart problems, seizures, coma, or even death."
Recently, youth have taken high diphenhydramine levels in a TikTok "Benadryl Challenge." Many have ended up in emergency rooms or died after participating.
Benadryl is meant to be taken as an over-the-counter allergy medicine and is safe to consume in regular doses. However, "The challenge, which particularly targets teenagers, urges them to take 12-14 pills at a time to induce hallucinations. Participants then record the whole ordeal on TikTok to share their hallucinating experience online," writes Ritu Singh of NDTV.com. 
One thing is evident to this author: If Gainey did kill Brandon, she did not act alone. Brandon stood over 6 feet tall and was muscular. One person would not have been able to have restrained him, then inflicted all of his horrific injuries without help.
Olivia Doss
Brandon met Doss online in August 2019, a few weeks before his untimely death. Doss is a dog groomer from Roanoke, Virginia, who Lee believes knows Gainey.
Doss thought Brandon was "a really nice guy" with no "creepy or weirdo vibes" and "very sweet and very funny."
They spoke on the phone "once a day, every day, every other day" but only met in person once, according to Doss in a telephone interview with a private investigator hired by Lee. The visit lasted a few hours around the middle of August 2019. 
Coincidentally, on Aug. 17, 2019, Brandon texted his mother that he was sick and vomiting. 
Doss claimed she last spoke to Brandon on Sept. 9, 2019, as she drove home from work. It was a normal conversation. Brandon joked around a lot and seemed happy. The call lasted at most 20 minutes, Doss said. 
According to Gainey in her police interview, she and Brandon were still dating, loved one another, and planned to marry. So, it seems strange that Doss entered the picture right before Brandon's death.
Whether Doss was involved in Brandon's death, we may never know, but someone will talk one day. Until then, Brandon's case remains closed. Johnson is still working as a detective for the Asheboro police. As long as she remains in her position, it is unlikely the case will be reopened. 
Lee continues to fight for justice and bring attention to her son's death through social media and podcasts. You can follow her on Facebook, Instagram, TikTok, and Twitter.
Please support Sarah Lee by following her on social media and sharing this article. The more people know about Brandon, the closer she comes to getting justice. With an army behind her, only good things can happen.
If you like listening to podcasts and want to hear in-depth coverage of Brandon's death, you can listen to the following podcasts:
---
True Crime Diva's Thoughts
Please be aware there is a HUGE amount of information on Brandon's death, mainly what his mother has collected over the years since. She gave me access to autopsy and police reports, numerous documents, text messages, and photos. You can see many of these on Facebook. I aimed to keep this article as short as possible while highlighting critical aspects of the case. If you want to do a deep dive, listen to the podcasts above or visit Brandon's FB page.
I am keeping this section fairly brief because the article is already long.
---
The horror Brandon endured before police found him in his apartment is mind-boggling. Hospital staff told Lee that he likely had suffered for DAYS. Lee believes Brandon was not the one who sent her those texts before police found him in his apartment.
This was a cold-blooded torture murder. It is so OBVIOUS. Whoever inflicted his injuries wanted him to suffer. Dr. Scott is a disgrace as an M.E. and should have her license revoked.
Apparently, investigators did not confiscate the bed linens found with blood on the floor. To me, this is another red flag of a botched investigation. Why weren't these items bagged and tested? They are not listed with the evidence collected. According to Lee on Facebook, authorities did not test the blood on the linens and mattress. I have no doubt had they properly tested all the blood/evidence found at the crime scene, they would have discovered at least one other person present.
I believe Brandon's mother about the police cover-up, although why would they do it, I don't know. Does Johnson know Gainey? Did the Asheboro police screw up so badly during the investigation they are saving their butts? Or are they a bunch of lazy detectives who prefer to take the easy way out? Johnson sounds like an idiot if I'm honest. But she could also just be a bad cop.
---
Scott changed Brandon's cause of death to undetermined. So why would Johnson authorize destroying evidence when the victim's death has been ruled undetermined? 
In a death ruled undetermined, if any new evidence surfaces, police can reopen the investigation as a homicide. But all original evidence, in this case, is gone. I guess as long as there are police records, the loss won't hinder anything. But destroying the evidence was a d*ck move. Johnson should never have been a police officer, let alone a detective. 
---
I believe more than one person was involved. As mentioned above, there was no way one person could attack Brandon unless he were asleep and/or restrained, which is possible because of the blood-soaked pillow and cuts on his wrists. 
I guess Gainey could have singlehandedly drugged, beaten, and tortured him. However, I think she had help. I have no idea what her motive would be, but she is not a sane person, obviously.
---
I want also to point out here that Gainey is a habitual liar, according to Lee. When Gainey first met Brandon, she told him she was from Russia, and she wasn't. She lied to Sarah about numerous things and admitted lying to Sarah to Sudduth during the interview. For several months, Sarah and Gainey spoke and texted on a regular basis. You can read more about her lies on Brandon's FB page. Sarah has numerous screenshots of text messages there, too.
---