15th May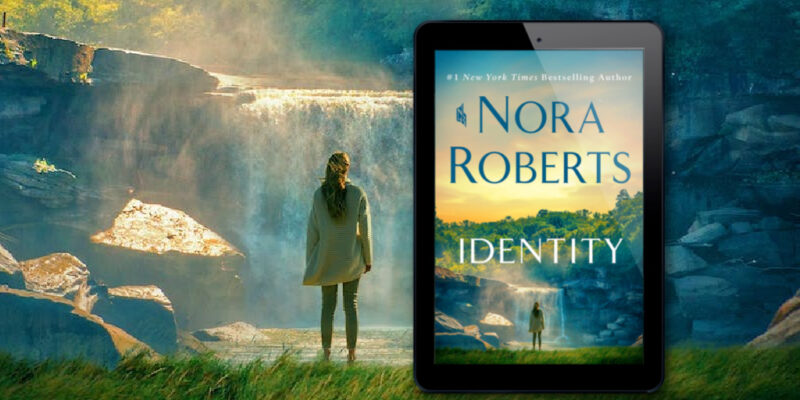 Identity by Nora Roberts is a standalone romantic suspense that pulled me in from the thriller aspect to the small town in Vermont where our protagonist's family live. Romance, danger, and delightful characters await you in this unputdownable tale.
Identity
by Nora Roberts
Genres: Romantic Suspense
Source: Publisher
Purchase*: Amazon | Audible *affiliate
Rating:

Heat Level:

A new thriller about one man's ice-cold malice, and one woman's fight to reclaim her life.

Former Army brat Morgan Albright has finally planted roots in a friendly neighborhood near Baltimore. Her friend and roommate Nina helps her make the mortgage payments, as does Morgan's job as a bartender. But after she and Nina host their first dinner party—attended by Luke, the flirtatious IT guy who'd been chatting her up at the bar—her carefully built world is shattered. The back door glass is broken, cash and jewelry are missing, her car is gone, and Nina lies dead on the floor.

Soon, a horrific truth emerges: It was Morgan who let the monster in. "Luke" is actually a cold-hearted con artist named Gavin who targets a particular type of woman, steals her assets and identity, and then commits his ultimate goal: murder.

What the FBI tells Morgan is beyond chilling. Nina wasn't his type. Morgan is. Nina was simply in the wrong place at the wrong time. And Morgan's nightmare is just beginning. Soon she has no choice but to flee to her mother's home in Vermont. While she struggles to build something new, she meets another man, Miles Jameson. He isn't flashy or flirtatious, and his family business has deep roots in town. But Gavin is still out there hunting new victims, and he hasn't forgotten the one who got away.
I stumbled on Identity when an offer to review it appeared in my inbox. The synopsis made me curious. I am glad that I downloaded the book. I loved the suspenseful story but the small town, secondary character and resort hooked me. I want to spend a long week there and would love to spend more time with these characters.
Identity is a standalone romantic thriller with plenty of sizzle, making it the perfect beach read. We meet Morgan, a young woman with a plan. She owns her own home that she shares with her best friend. She works a full-time job at a construction company and works part-time as a bartender. Besides renovating her home, she dreams of opening her own bar. When an out of towner steps up to the bar, Morgan doesn't know it, but he is going to change her world forever.
Suspense and a realistic storyline involving identity theft and murder hooked me. Roberts even provided chapters from the perpetrator's point of view. She then balanced out the tale with small-town life, the resort and a slow-burning romance that felt genuine. Cocktail talk will have you making requests the next time you go out, or perhaps trying some recipes at home.
Identity is perfect for fans of crime thrillers who enjoy a side of romance and small-town vibe.

Stay Caffeinated!
Never miss a post by adding Caffeinated to your Inbox
Reading this book contributed to these challenges: