The lightning round at the CNN Town Hall received very little attention, but was quite telling. See the transcript!
Newly heteropolitical cable news station CNN featured former president Donald J. Trump in a 60-minute town hall meeting recently at St. Anselm theater in Manchester, New Hampshire. An audience of randomly selected registered Republicans peppered the former president with questions from the floor. The topics were many and varied, though expected; Trump's responses were perhaps predictable as well. CNN anchor Kaitlan Collins served as the principal interviewer and introduced questioners from the audience. A little-noticed lightning round followed.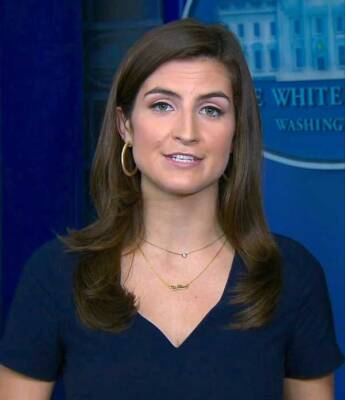 The event was not without controversy. Prior to the town hall, Capital Police Officer Michael Fanone, who was injured in the Jan. 6, 2021, insurrection, and U.S. Representative Alexandra Ocasio-Cortez, among others, urged CNN to cancel the much-advertised "Conversation with Trump."
"Trump," said AOC, "is a dick. Why would anybody want to see and hear him?" The program, however, proved to be the most watched cable TV show all evening.
The first topic addressed by Collins to Trump was the recent Manhattan civil rape trial, which concluded only Tuesday with a judgment in favor of journalist E. Jean Carroll, who claimed that Trump raped her in a New York City department store in 1996. The jury found that Trump had "sexually abused and defamed" the former Elle Magazine advice columnist.
When queried, Trump asserted that "I don't know this woman; I never met her" and concluded that she was "a whackjob." Trump further decried the Clinton-appointed trial judge as "a terrible person" and characterized the much-publicized trial as "a hoax and a travesty of justice."
When questioned on camera in a TV studio at CNN in New York, rumored presidential candidate Gov. Ron DeSantis remarked that the jurist, Judge Lewis Kaplan, was in fact a transsexual who was having a non-binary relationship with "some random clown at Coney Island."
Also present in studio was former Gov. Chris Christie, who said that "any other candidate with this verdict would never be seen again," but added that, "like a bad penny, Trump keeps turning up." Trump complained on stage that Judge Kaplan refused to allow the name of Carroll's pet cat, 'Vagina T. Fireball," to be read aloud in court. When moderator Kaitlan Collins said that fact was not relevant to the cause of action, Trump snapped that Collins was "a very nasty person" and that she "wasn't his type."
The United States, lamented Trump, was now "like a third world country," and members of the audience, who were eating out of Trump's hand all night, began chanting, "Shit hole, shit hole, shit hole…" Trump grinned and waved at the crowd. Next, Trump pointed out that he in fact won the 2020 election, which he called "rigged." There were vote harvesters, he noted, who went to "20 polling places" and cast in each location as many as seven ballots.
When asked what the predominant issue facing the next American president was, Trump replied instantly that it was illegal immigration and a sieve-like border. "Mexico," he said, "exports rapists, thieves, and murderers."
"Yes," remarked DeSantis in studio, "but most of them ended up in the Trump administration as cabinet secretaries, personal aides, and pieces of tail."
When asked about the Jan. 6, 2021, Capitol insurrection, Trump said that "I didn't have much to do with it," but that it was, nonetheless, "a beautiful day." And when asked if he was inclined to pardon the protesters who have been convicted, should he again become president, he replied that he was so inclined, with the possible exception of Mike Pence and "Democratic members of Congress and other members of Antifa." Trump denounced the Black Capitol Police officer who shot protester Ashly Babbitt as "a thug. She never should have been killed," he asserted, noting that the club she wielded "probably wouldn't have broken his thick, black skull."
When taking a question from the audience, he was asked how he would make the cost of living in America more affordable. "Drill, Baby, Drill!" he said, and indicated that he would confiscate the petroleum resources of Iran, Iraq – "we left half our shit over there" — and Venezuela. When asked his position on gun control legislation, the ex-president said it was "all a mental health problem" and that the real concern was for mentally ill people who yearned for the guns they couldn't possess. Trump's answer was to provide "every white heterosexual male over the age of eleven" with a firearm upon their matriculation from the fifth grade. This is a well-known position, popularized in Georgia by Trump supporter Rep. Marjorie Taylor-Greene. "It's not the gun that kills," Trump said, "but the person. And aside from cops, I don't believe Americans should be shooting people."
Trump added that in that vein, and in order to secure schools, a more liberal immigration policy on Russia was in order and called for an enlarged immigration quota for members of PMC Wagner, the paramilitary mercenary group operating for Russia in the Ukraine war. These individuals, he said, could become armed teachers, guards, and recess monitors in our public schools.
Another audience member took the opportunity to congratulate the ex-president for the Dobbs Supreme Court ruling, and Trump was glad to accept her thanks. "I did that," he crooned, drawing a plump thumb back into his own chest. "Dobbs was a great victory," he said, noting that under Roe, abortionists "could crawl up a woman's pussy and into their womb and rip the fetus out of the woman. Bummer," he remembered. He went on to predict that in 150 years he would himself be hailed as the greatest president in history for all the lives he'd saved.
Trump repeated the myth that he "completed the wall." When Collins pointed out that he'd built only 52 miles of new wall, he gave her a sidelong look and remarked, "That one's got teeth, ya' know?" The audience exploded in laughter, whistles, and applause. When Collins asked if he would reinstate the child separation policy that he inflicted on immigrant families during his first term, Trump replied simply, "It works. The wetbacks are at heart a race of family men and women; they love their kids, and if they know that their kids will be snatched away if they come over, then they won't come over."
Moderator Collins concluded the evening by asking Trump to participate in a "lightning round" of questions and answers. "I'll mention a name or a word, and you say the first thing that comes to mind. Okay?" Trump shrugged.
Collins: Exhausted.
Trump: Biden.
Collins: Insurrectionist.
Trump: Tourist.
Collins: Executive Privilege.
Trump: Mulligan.
Collins: African American.
Trump: Thug.
Collins: White.
Trump: You're all right.
Collins: Brown.
Trump: Hang Around.
Collins: Black.
Trump: Get Back.
Collins: New York.
Trump: City streets.
Collins: Woman.
Trump: Manhole.
Collins: Condom.
Trump: Manhole cover.
Collins: Beautiful.
Trump: Ivanka.
Collins: Atlanta.
Trump: Perfect phone call.
Collins: Donald Trump.
Trump: A very stable genius.
Collins: What's next.
Trump: Just kiss 'em.
Collins: And then.
Trump: Just grab 'em by the pussy.