Local rapper and crowd favorite is referred to as AyEl by friends and fans alike. If you've ever had a conversation with him, you understand why his laid-back demeanor and genuine aura make it easy to characterize him as a preferred member of any crowd.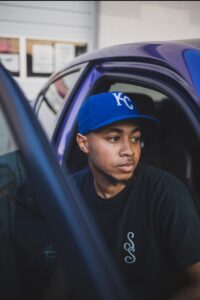 Since his time at the University of Kansas, AyEl has spent the last 7 years creating music and has contributed a great deal to the recognition of strong local artists. He has opened for noteworthy musicians like Eric Bellinger, Rae Sremmurd, and A Boogie wit da Hoodie and performed at the Flyover KC Music Festival. As a graduate of Sumner Academy, this Kansas City, Kansas native is committed to contributing to his city in conjunction with achieving his personal goals, an admirable aspiration.
Music goes hand in hand with the nightlife industry, so it is fair to say AyEl can often be seen around town. There have been a handful of times that our crowd was fortunate enough to get a quick showcase of his work when our very own DJ Q dropped one of his songs. But his favorite thing about Updown events is that the crowd is full of young professionals. "You can go have fun, but also learn something from anybody you have a conversation with.", AyEl says. Speaking on the nature of KC nightlife, he noted that for such a small city, there is something for everyone in different areas and you can find the best fit for you by using his favorite feature on the Updown App, the Hotspot Feature. In pure AyEl fashion, he had nothing negative to mention about the nightlife scene but simply stated that becoming familiar with the community will bring forth more progress and we couldn't agree more!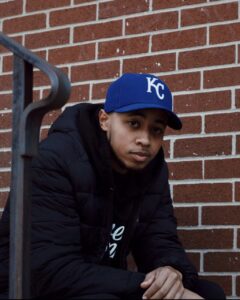 With a new EP on the way and more merchandise dropping soon from his brand Seventeen Summers, we look forward to seeing this impressive member of our crowd flourish for years to come! Thank you, AyEl, for being so remarkable and adding value to our events!