Today, the Folio Society has launched a special edition of Faceless Killers – the first Wallander novel written by Swedish author Henning Mankell. For many fans of Scandinavian crime fiction, this is the novel that kick started the Nordic noir subgenre when it was published in 1991 in Sweden as Mördare utan ansikte. It went on to win the prestigious Glass Key Award in Scandinavia in 1992, and its subsequent translation into English in 1997 was coupled with a Swedish and British television adaptations of the story and its characters.
Mankell went on to write 11 further Wallander novels, and is regarded as a godfather of Nordic noir. Now, Faceless Killers is returning in print as a hardback complete with illustrations by the California artist Morgan Schweitzer, who is also an art director in the advertising industry. This deluxe printing is priced at £50, and this is the first time The Folio Society has printed a Scandinavian crime novel.
You can find out everything there is to know about Wallander in print and on television, here.
Let's take you through a photographic unboxing of this extremely attractive rendition of Scandinavian crime fiction…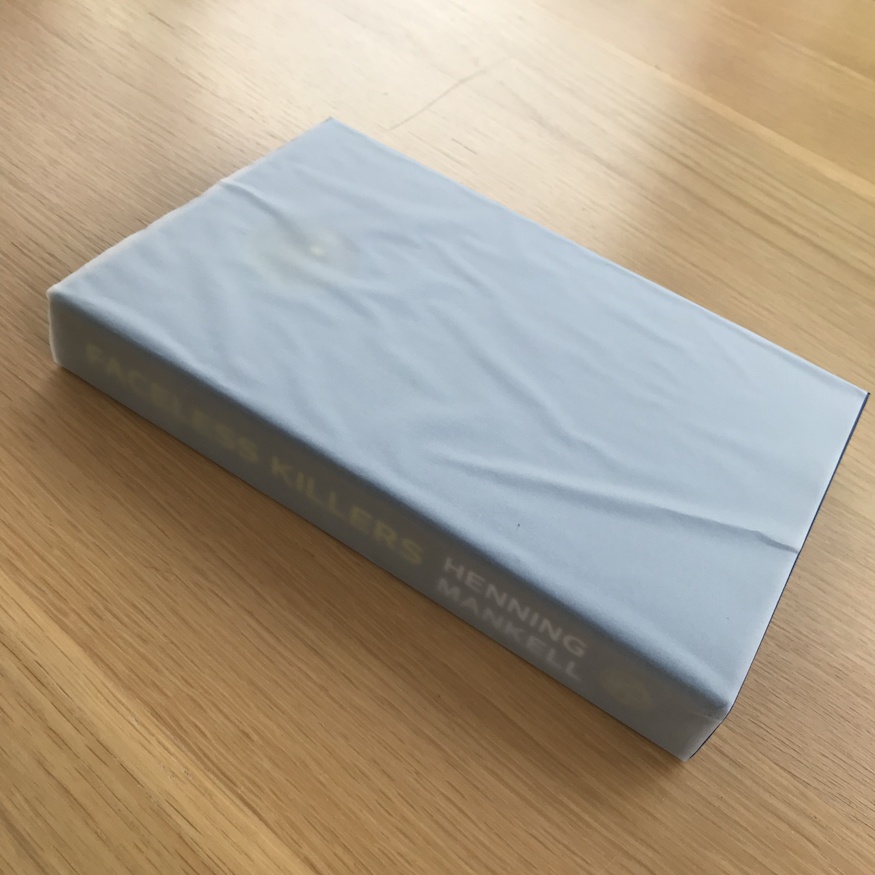 The book arrives in a padded box but is also protected by a translucent wax paper sleeve.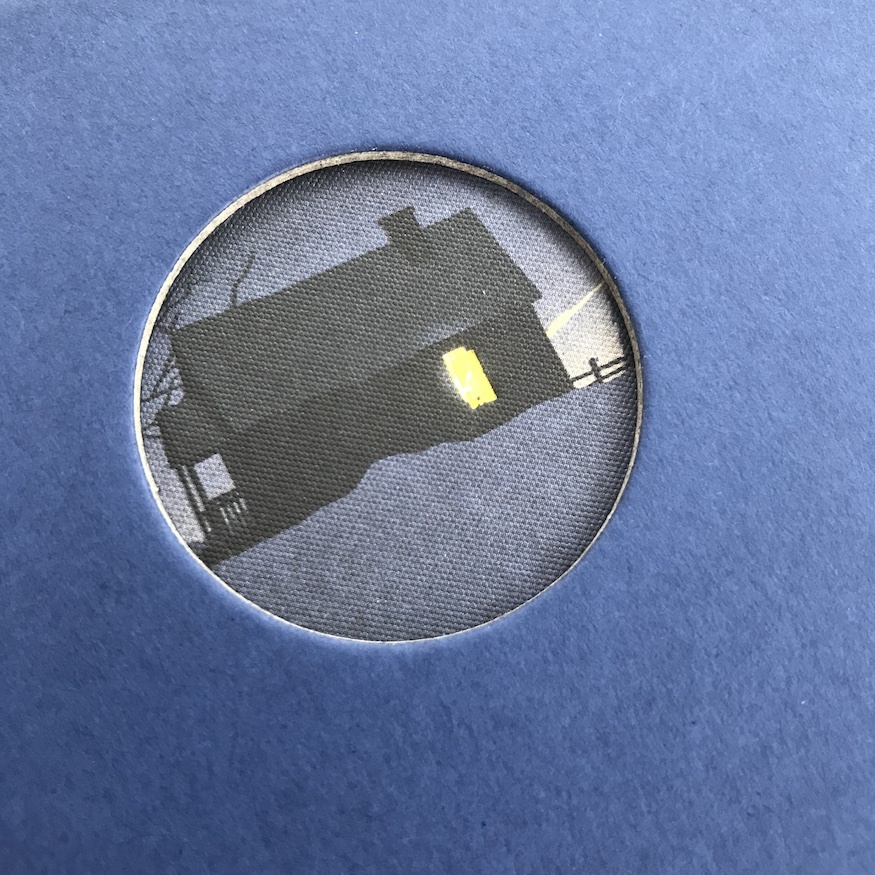 This laser cut hole in the slipcase provides a first glimpse of Morgan Schweitzer's illustrations. The cardboard slipcase is unvarnished and you can almost feel the texture of the book's cover peeking through the porthole.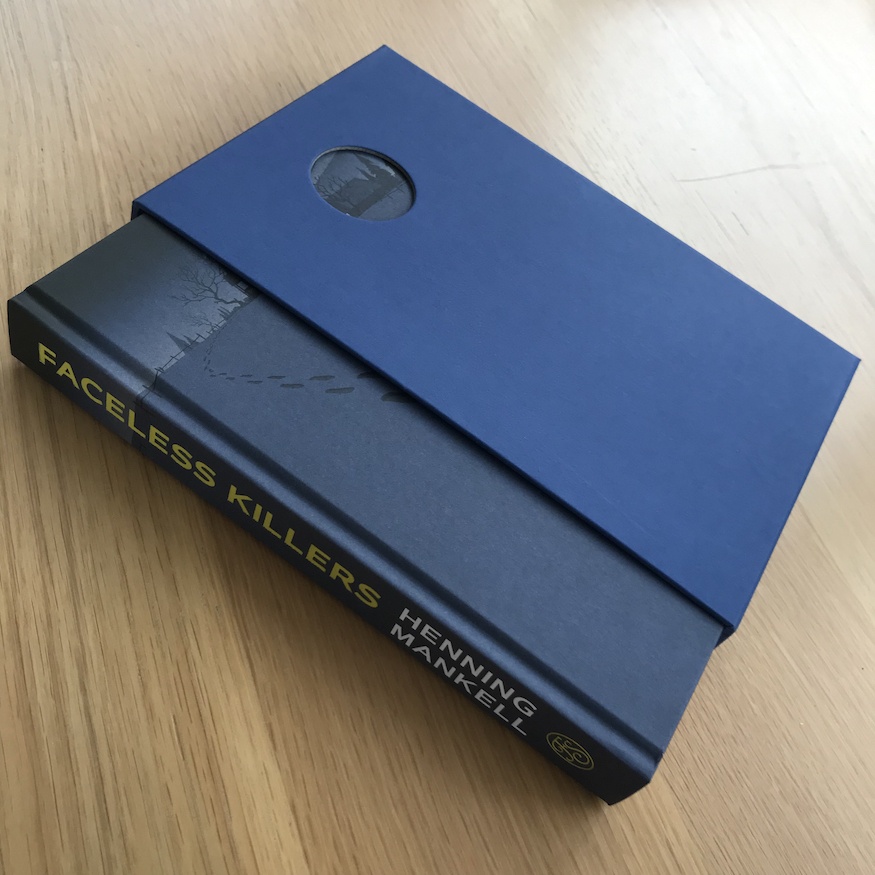 Emerging from the slipcase, the jacket itself is a deep petrol blue with Schweitzer's bleak, chilling artwork emblazoned across front and back. The blue echoes the colour scheme of the first Swedish edition of the book in 1991.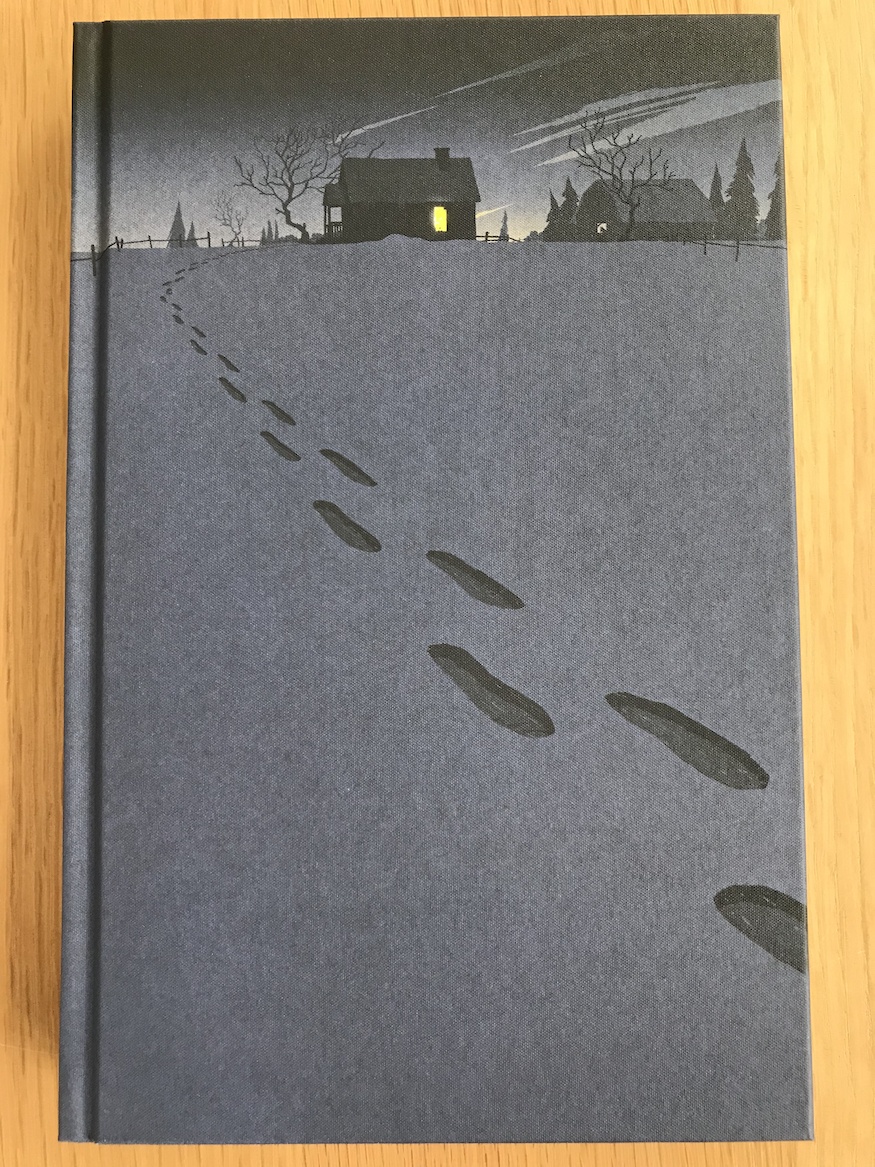 If you've read the novel, you'll know the significance of the remote cottage and the footprints in the snow, which seem to sink into the cover itself thanks to the skill of the artist. If you haven't read it, you'll find out all about this mysterious scene inside.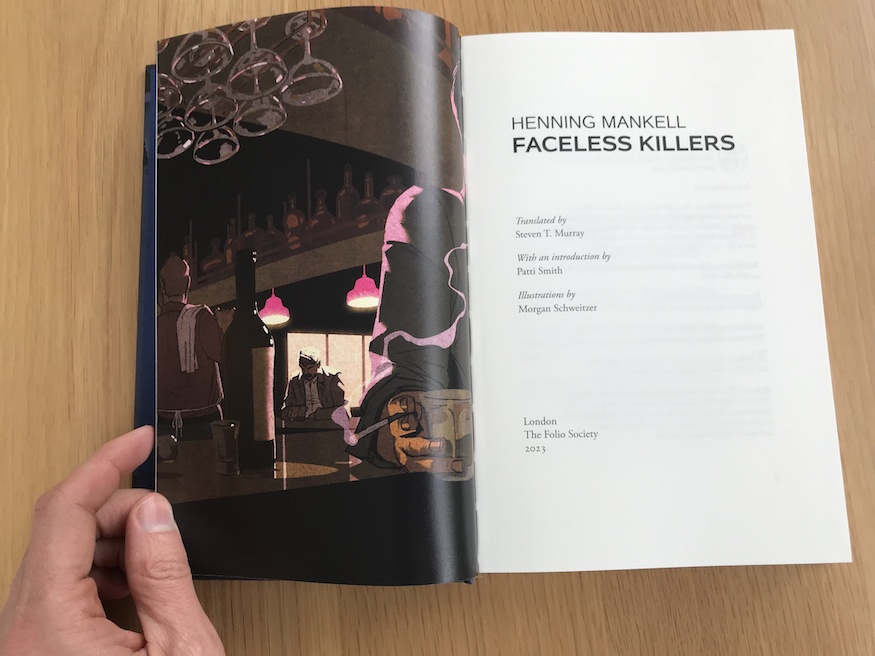 In addition to the cover art, this printing includes five illustrations plus a short introduction by the singer and poet Patti Smith, which appears in English for the first time and talks about her meeting with Henning Mankell before his death in 2015.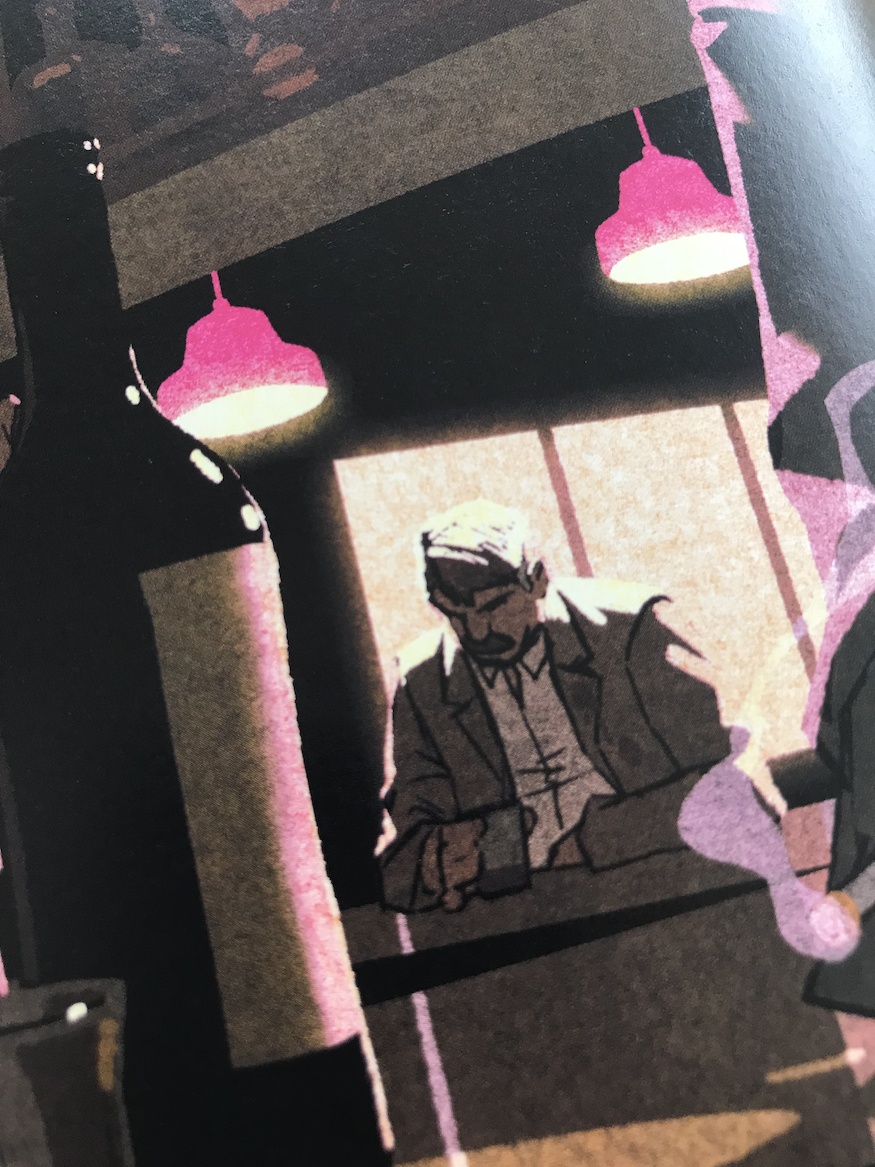 Here's a detail from the frontis illustration to give you a taste of the artist's style and the mood of the imagery.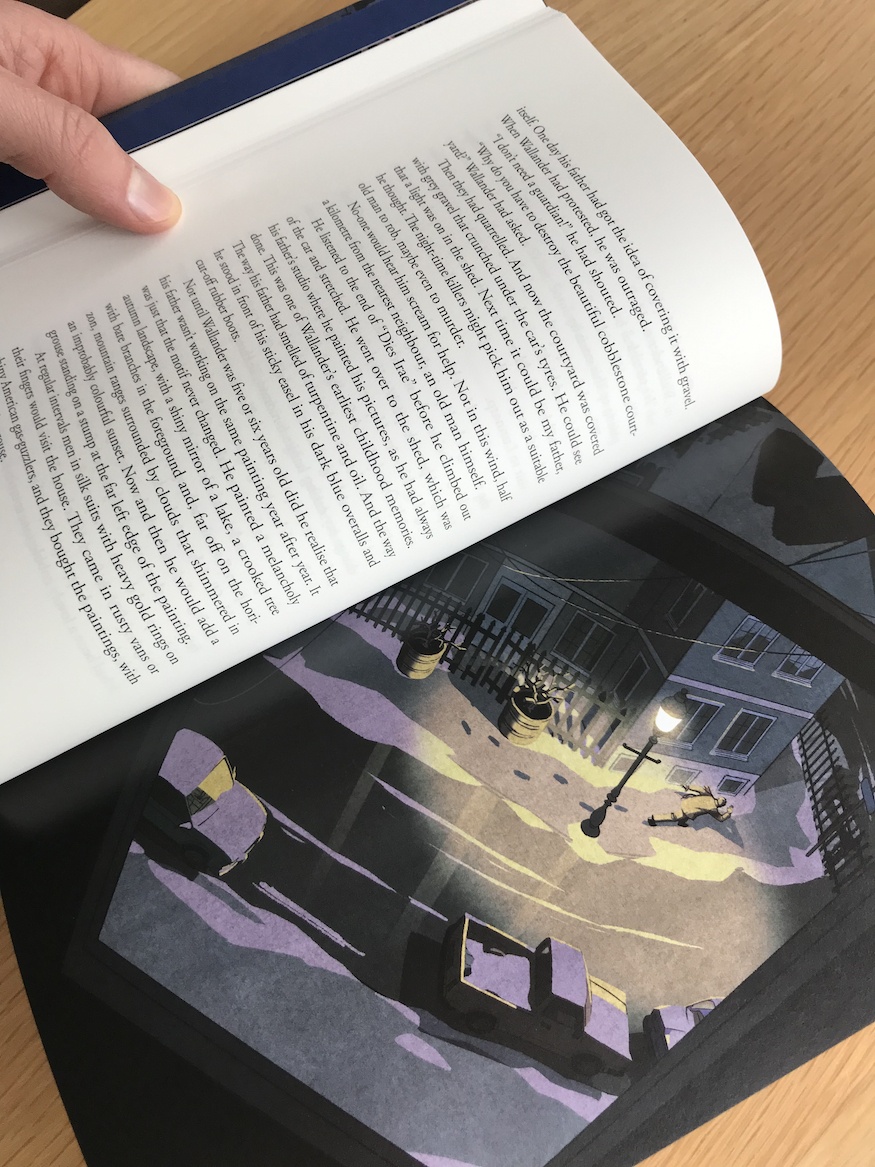 Fittingly, there is artwork to sit next to rumination in the text about Wallander's own father, a painter of melancholic Swedish scenes.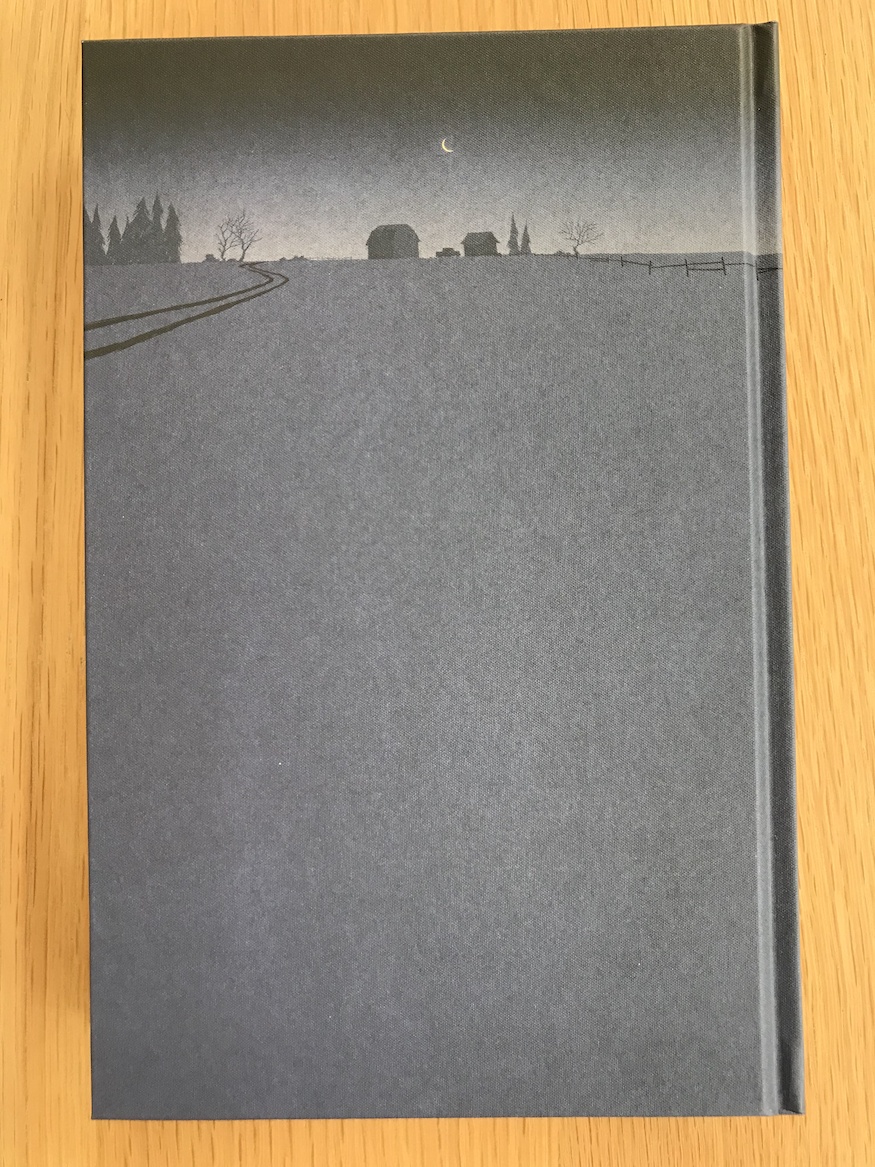 The back cover completes the landscape, with vehicle tracks this time leading away to the horizon.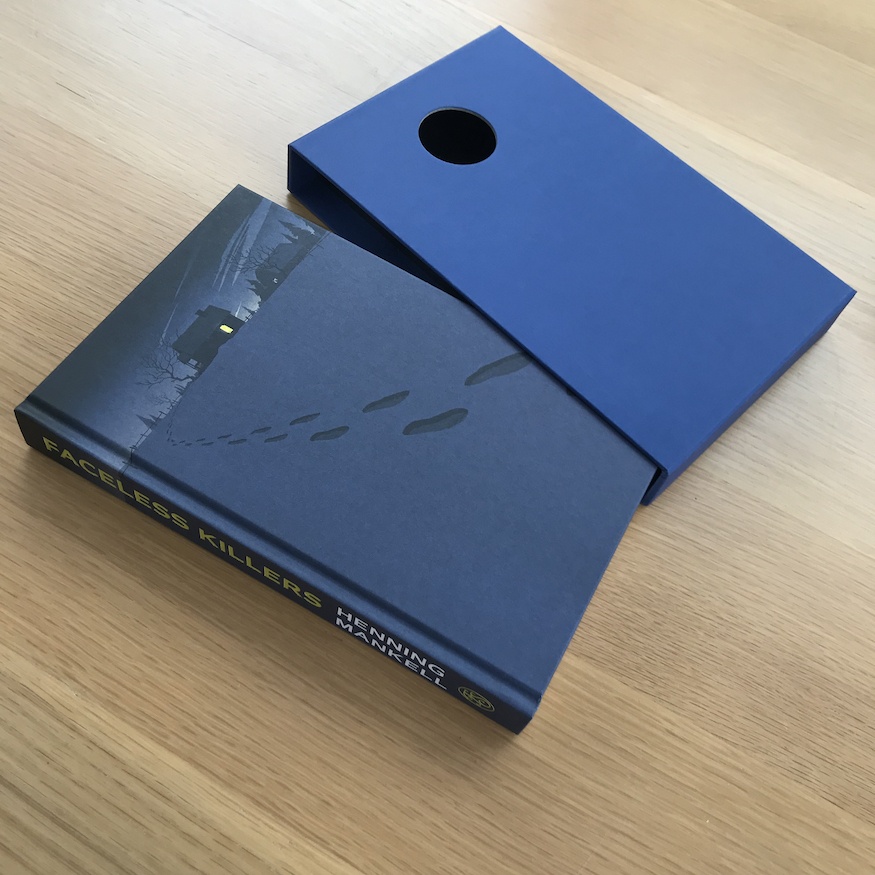 And back into the slipcase it goes. Could this be the ideal gift for the lover of Scandinavian crime fiction… even if that person is your good self?
To find out more or to purchase, visit the Folio Society website.