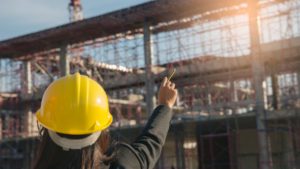 A health and safety presentation is arguably one of the most important presentations made in the workplace today.
They can save lives.
Despite their significance, some organisations are oblivious to the negative and damaging culture they are creating through the content they insist their health and safety officers present.
The paradox
A health and safety presentation can:
– Save lives
– Reduce the risk of injury
– Reduce costs
– Manage and control risk
– Improve morale
– Reduce the threat of legal action
– Demonstrate and promote corporate responsibility
Despite their enormous value and importance, the typical health and safety presentation in the workplace today is one of the most dreaded.
Sadly, I've seen the blood drain from the face of professionals the moment they are asked to attend a health and safety presentation.
Why
All too often, a health and safety presentation is:
– Fraught with bullet points (I've counted 14 on one slide)
– Filled with jargon and legal speak that no one really understands
– Incredibly lengthy
– Designed to protect the organisation more than the individual
– Little more than a 'tick box' exercise
– Boring
– Forgotten by the time we return to our desks
– A complex document presented on a visual while the presenter speaks over it
The result
The sad truth is that, one of the most important organisational presentations in the workplace becomes the one that most people least look forward to.
The irony continues in that:
– Most people don't like going to them
– Health and safety officers don't like giving them
– They do little to actually promote health and safety at work
– The company feels protected because they can say, 'we told them'
Health and safety or a disclaimer?
Most of the health and safety professionals we work with tell us that they entered the field because they are passionate about making a difference in this area. Many tell us that they are extremely frustrated because they know that the content they are presenting doesn't actively encourage improved health and safety.
They tell us that they are designed to simply demonstrate that they have complied with their obligation.
It's time for change
I realise of course that we live in a highly litigious world and that every organisation's priority is to protect itself. That said, we can protect our business whilst simultaneously protecting others far more effectively.
One doesn't have to be at the expense of the other.
Having a 'tick box' health and safety presentation doesn't ultimately serve anyone well.
How to make your organisation's health and safety presentation memorable
Fortunately, we do occasionaly come across a brilliant health and safety presentation. Here's what these presenters do differently, they:
– Ditch the bullet points
– Get rid of the jargon
– Put people first rather than policy
– Put themselves in their audience's shoes
– Focus on health and safety not just protecting the business
– Tell their audience stories
– Make everything they share relevant and impactful
– Keep it real
– Give them examples
– Tell them what they should do
– Use images rather than text
– Stick to one idea per slide
– Speak expressively
– Challenge the status quo
– Don't make their audience read from a slide
– Never read to them
'The importance of health and safety in the workplace simply cannot be underestimated. As well as being the law, it is part and parcel of being a good employer to make sure your staff aren't at risk of any injury as a result of the work they do for you.
It's not just your staff that health and safety is important for, it's there to protect any visitors, customers, sub-contractors and the general public who may work for you, do business with you or come into contact with your organisation in any way.'  Sarah Benstead – Breathe
If you'd like to learn how to craft and deliver a powerful health and safety presentation:
– Book yourself onto a powerful public speaking course.
– Invest in some really good one to one public speaking coaching.
– Get yourself some excellent presentation training
Image courtesy of Canva.com