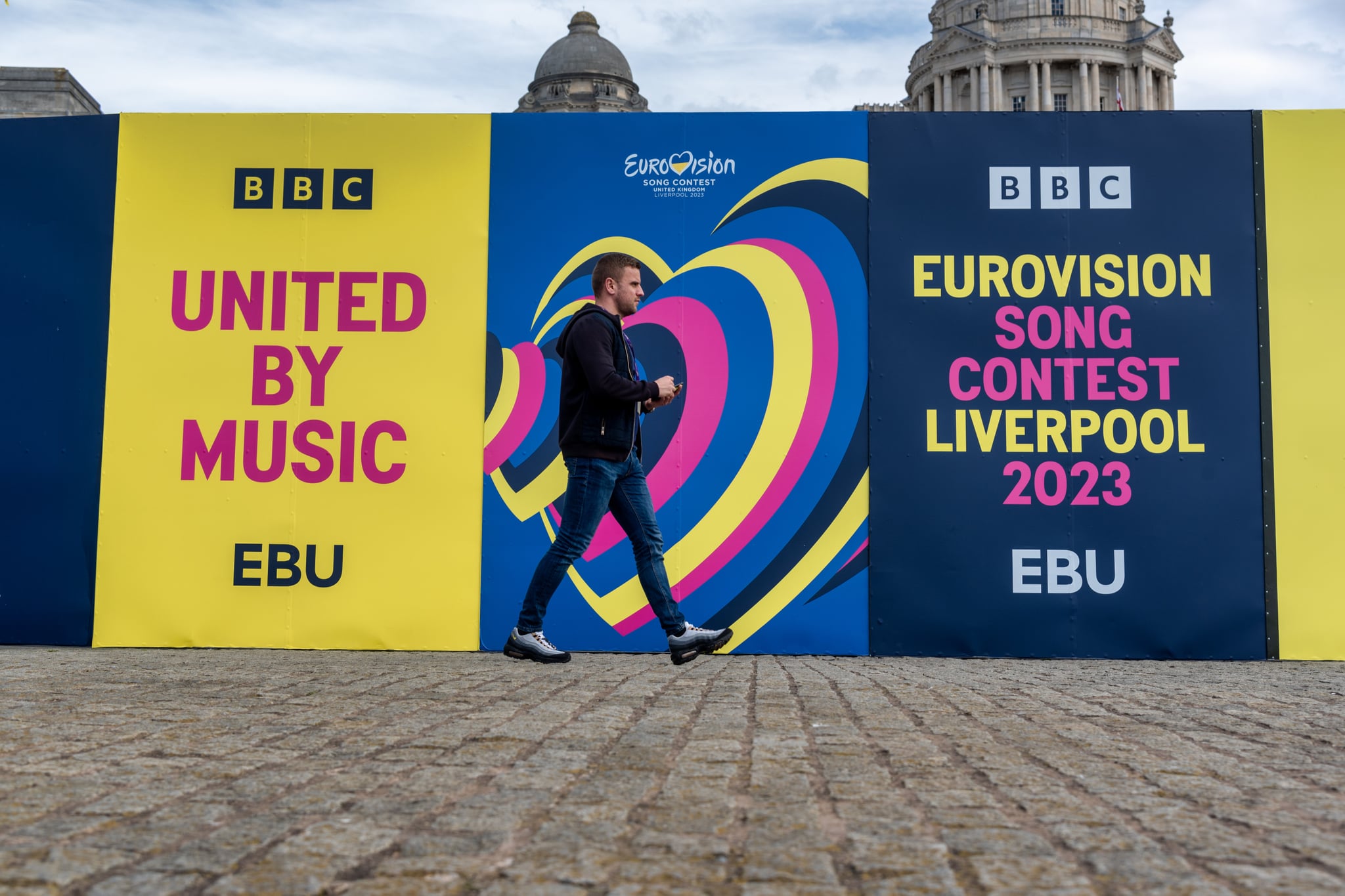 Eurovision is back. The annual song contest is being held this year in Liverpool, with the Grand Final taking place on May 13 after two days of semifinals. This year, the event is hosted by "Ted Lasso" star Hannah Waddingham, UK TV host Graham Norton, British singer Alesha Dixon, and Ukrainian singer Julia Sanina.
And yes, even though the United States is not competing in Eurovision (and never has), you can still watch it in the US. Ahead, learn everything you need to know about Eurovision 2023.
What Is Eurovision?
Eurovision, officially known as the Eurovision Song Contest, is an annual international song competition. The member countries are primarily (but not exclusively) in Europe. The first was held in 1956, mainly as a way to experiment with live broadcasting and to fund cheap programming. The only year the concert has not been held since is 2020, due to the COVID-19 pandemic. The performances of the songs at the yearly contest are often over-the-top, frequently veering into camp territory.
In the contest, each country submits one song. Different countries have different methods of picking the song, but many hold smaller, national contests for a winner to represent them. The song must be completely new; even the songs that were chosen in 2020 were not allowed to be resubmitted in 2021.
Songs can be in any language, though the there is a trend toward songs performed in English, since they have the broadest appeal. But sometimes that helps songs sung in a country's native language, since it has more of an emotional appeal. The winner of the previous year typically hosts the next year's contest. This year is an exception, since Ukraine cannot host given the ongoing conflict with Russia. The UK, which came in second last year, is holding the event in Liverpool, with participation from Ukraine.
How to Watch Eurovision in the United States
US viewers can watch Eurovision on Peacock. The semifinals aired May 9 and 11. The Grand Final will stream Saturday, May 13, at 3 p.m. ET. The American stream will feature commentary by former figure-skating Olympian Johnny Weir.
Some parts of the show are also streaming on Eurovision's official YouTube page. You can also listen to all the song submissions there.
How Does Eurovision Work?
37 songs were entered into the contest this year, one from each member country. Ukraine, as last year's winner, automatically gets to go to the final this year, as do the so-called "Big Five" countries: France, Italy, Spain, Germany, and the United Kingdom, who always make the final, per Eurovision's rules. The five make the biggest financial contributions to the European Broadcasting Union. The other countries have to compete in the Tuesday and Thursday semifinals to move to the final. The top 10 from each semifinal will move on to Saturday's final.
Eurovision has changed its voting rules for 2023. The semifinal winners are chosen solely by viewers at home calling in to vote. The final winners will be chosen by both viewers at home and national juries from each country; these voters can't vote for their own country. And people from the United States and other countries who aren't in Eurovision will be able to vote online in a category called "Rest of the World."
How Can Americans Vote in Eurovision 2023?
Americans and other people whose counties are not participating can still vote for Eurovision performers at esc.vote or through the official Eurovision Song Contest App. Voting is available in both the semifinals and the final.
What Countries Compete in Eurovision?
There are 37 countries competing in Eurovision this year: Norway, Malta, Serbia, Latvia, Portugal, Ireland, Croatia, Switzerland, Israel, Moldova, Sweden, Azerbaijan, Czechia, the Netherlands, Finland, Denmark, Armenia, Romania, Estonia, Belgium, Cyprus, Iceland, Greece, Poland, Slovenia, Georgia, San Marino, Austria, Albania, Lithuania, Australia, Ukraine, France, Italy, Spain, Germany, and the United Kingdom. Bulgaria, Montenegro, and North Macedonia opted not to compete this year, citing financial reasons.
Why Is Australia in Eurovision?
Though some of the Eurovision countries are more near to Europe than in Europe, Australia is not even remotely geographically close by, making it an outlier every year. Australia joined Eurovision in 2015. The Eurovision Song Contest began broadcasting in the country way back in 1983, and it soon grew a major and passionate Australian fanbase. Australia's entry in 2015 was announced as a one-off event to commemorate the 60th contest and to celebrate Australian fans. The European Broadcasting Union decided to keep allowing them to participate, and they've taken part in every contest since.
What Famous People Have Won Eurovision?
Perhaps most famously, ABBA won Eurovision for Sweden in 1974 for their song "Waterloo." Céline Dion also won Eurovision in 1988 for Switzerland, performing, "Ne partez pas sans moi." The famous Italian song "Nel blu, dipinto di blu" — more commonly known as "Volare" — came in third at the Eurovision Song Contest in 1958, and it's pretty fair to say it should have won.
More recently, the Italian rock band Måneskin won the Eurovision Song Contest in 2021 with their song "Zitti E Buoni," helping them breakthrough internationally. Their song "Beggin'" charted at No. 13 in the US and they were nominated for best new artist at this year's Grammys.