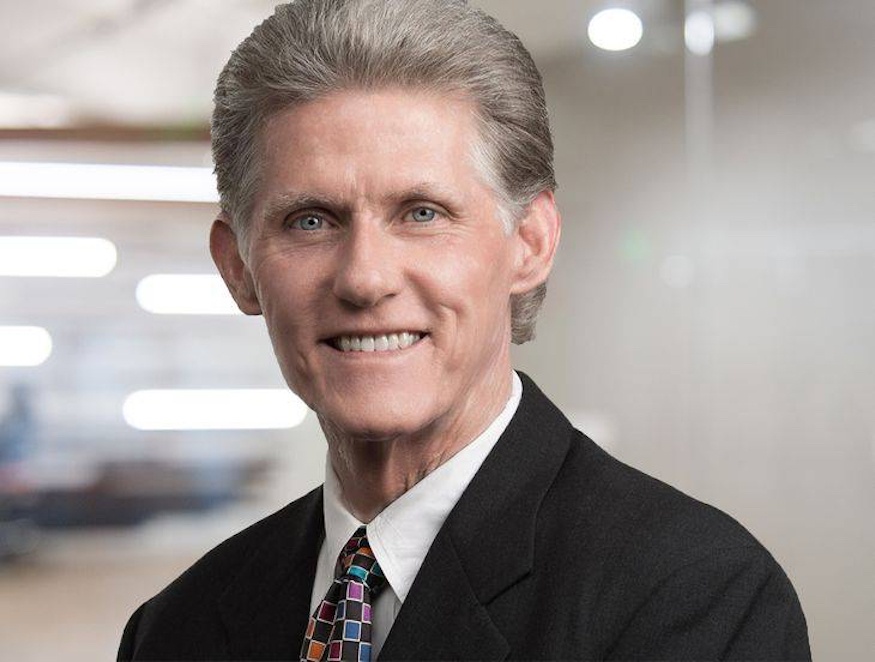 Following a career as a litigator and trial lawyer that spanned over 30 years, James Polkinghorn is turning some of his legal experience into crime fiction stories, and the Florida-based author's debut novel, Liquid Shades of Blue, arrives next week. Inside, a lawyer turned bar owner called Jack Girard heads from Key West to Miami after the suicide of his mother. There, he must deal with his father – a bully – and memories of his brother Bobby's suicide back in college. Jack is drawn into investigating when his father, whose nickname is The Duke, suggests that Jack's mother may have been murdered.
With its humid beaches and swamps, cities and resorts, Florida is the setting of some wild crime fiction stories, and we're pleased to welcome James to the site to talk about his first foray into the genre. Like his main character, James is also a retired lawyer living in Key West.
Firstly, what do you think crime fiction lovers will love about Liquid Shades of Blue?
Of particular interest to crime fiction lovers will be the motivations of the characters as they follow their several intersecting paths. Each of the characters is in apparent pursuit of something personal. They don't know how their choices affect one another except in the aftermath. This is a valuable recognition of how our lives unfold. Our actions have multiple effects, many of which we would not have imagined.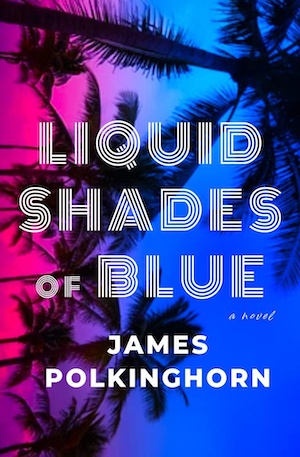 Where did the inspiration for the story come from?
I was interested in the effects of trauma on the people who experience it, both directly and indirectly. In particular, I was fascinated by the observation that trauma affects not only present and future lives of such people, but also past lives and how they remember and assess them.
Can you tell us about Jack Girard and where the idea for this character came from?
Jack is an amalgam of people I have known along with a significant dose of pure imagination. I could put myself in his place at certain times but decidedly not at others.
Like you he has a legal background – what are your similarities and differences?
At the same age, I had a little more experience in the courtroom than Jack. I never worked in a small firm where so much power, and the potential for abuse, was in the hands of one person.
Family secrets play a big role here – can you tell us more about that?
It's interesting that so many families of intelligent people remain determined to keep secrets buried despite the endless historical evidence that this usually results in more pain than was avoided by keeping the secret in the first place. Too often, a secret becomes a larger and more prominent feature of ongoing life, requiring energy and effort to maintain it. Had the secret been shared, its effect would possibly have been profound in the first instance but its poison would have been dissipated by the passage of time until it had no lingering effect on anyone.
Who's Jack up against, who are the bad guys and/or where does the tension or drama come from?
There is Jack's father, Claude 'The Duke' Girard, a notorious and successful personal injury lawyer in Miami, who employs Jack at the start of his legal career. And then there is Julio Guzman, a Miami entrepreneur with extensive operations in Florida, including a small but lucrative drug-trafficking business run with two boyhood friends from Colombia. The tension that arises in Jack as he considers the relationships of these two men with his mother, Betty, is at the heart of the story.
What are some of the other themes that you wanted to explore and why did they interest you?
Redemption is another significant concept for the book, in particular, how it is earned and whether one recognizes the event when it happens.
Although we've had CSI: Miami, Carl Hiaasen and one or two other things, Florida might be a little underrepresented in crime fiction. How did you handle the setting and how are you conveying the vibe of the state in this novel?
I was very intentional about keeping the allure of the tropical locations at the forefront of the book.  I wanted the reader to gain some appreciation for the magnificent water scenes that have been my privilege to observe for so many years. Key West and Miami have distinct but undeniable powers of attraction.
Which other crime authors have influenced or inspired you, why, and what are you reading at the moment?
My favorite author is Leo Tolstoy. Anna Karenina is the greatest novel ever written in my view. I am very much indebted to Ernest Hemingway, whose approach to writing rubbed off on me from an early age. In terms of crime novelists, I very much enjoy John Sandford, Michael Connelly and David Baldacci.
What's next for James Polkinghorn?
I'm in the midst of writing a follow-up: The Somber Blue Sea.
Liquid Shades of Blue is released 16 May. You can order a copy using the buttons below.