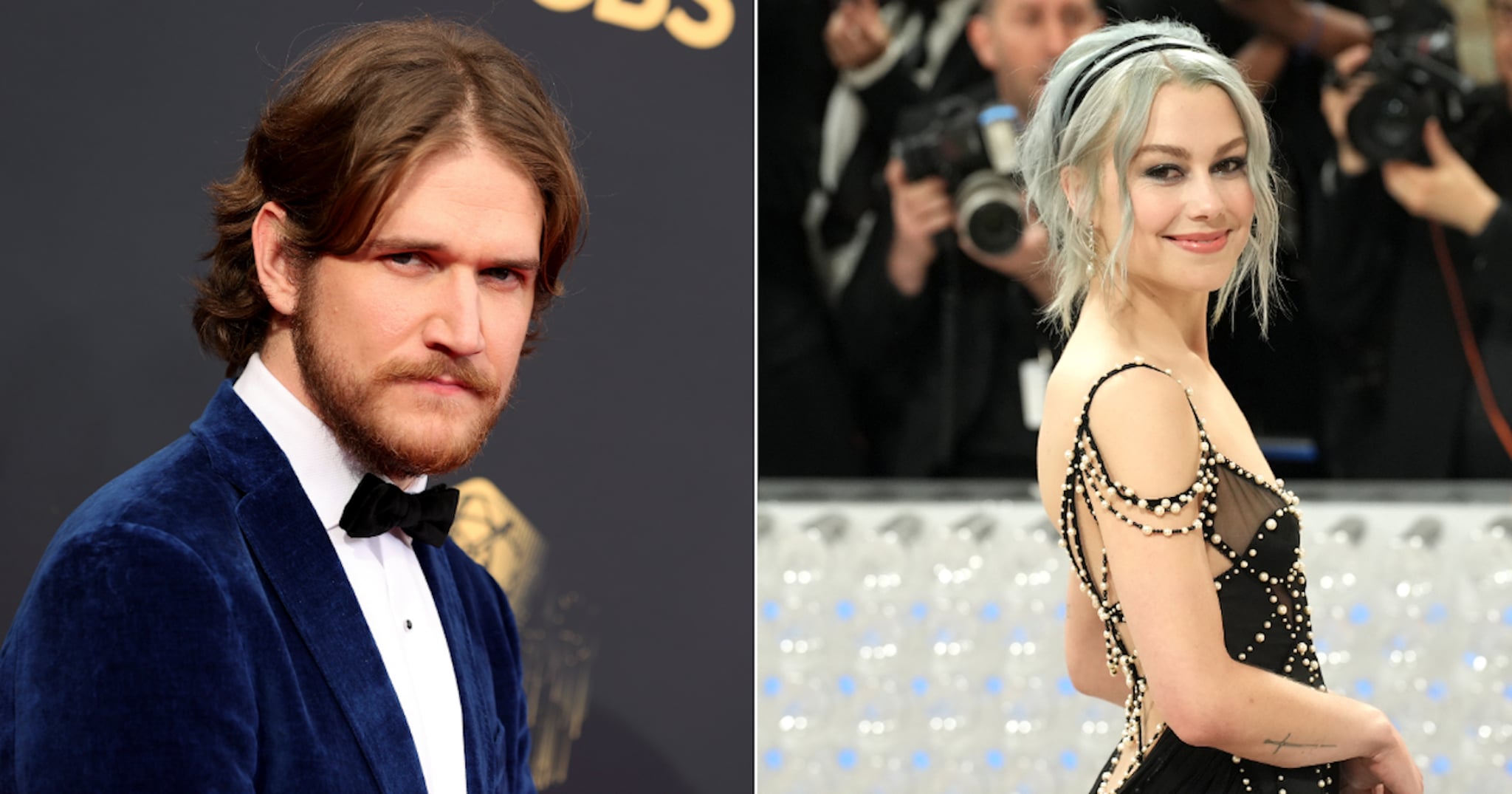 Image Source: Getty / Rich Fury / Sean Zanni / Patrick McMullan
Keith Urban's TikTok is proof that life is full of happy little accidents. In a May 15 video, Urban shared a clip of himself and Nicole Kidman dancing at Taylor Swift's Eras Tour in Philadelphia on May 14. He also, however, inadvertently captured what appeared to be a romantic moment between rumored couple Bo Burnham and Phoebe Bridgers.
Blissfully unaware of the internet hailstorm he was about to spark, Urban danced along to "Style" while two people who appear to be Burnham and Bridgers kissed behind him. (Bridgers is one of Swift's opening acts on the Eras Tour, along with Gracie Abrams, Haim, and others. And Bridgers indeed helped open the May 14 concert in question.) Commenters were quick to call out the sighting, simultaneously surprised and amused that Urban was the one to offer more clarity on the long-suspected romance.
Bridgers and Burnham were spotted attending a comedy show in late December 2022, which came after her split from her previous boyfriend, Paul Mescal. Then, in January, the two were spotted together again at LAX, adding to the speculation.
It's unclear exactly when Bridgers and Mescal parted ways. In a February interview with Vanity Fair, Mescal said he's trying to be more private when it comes to his personal relationships. "The temptation still exists to be like, 'Shut the f*ck up. This is my life. This is what's going on. Or this is what's not going on,'" he said. "But moving forward as much as I can, that's going to be my life that is private."
For her part, Bridgers told Them in March that fans bullied her after the photos of her and Burnham were released. "I, at one of the lowest points of my life, saw people who claim to love me f*cking dehumanize me and shame me and f*cking bully me on the way to my dad's wake," she said. "If you're a kid and the internet somehow taught you that that's an OK thing to do, then of course I hate capitalism and everything that led you to believe that it's OK to do that."