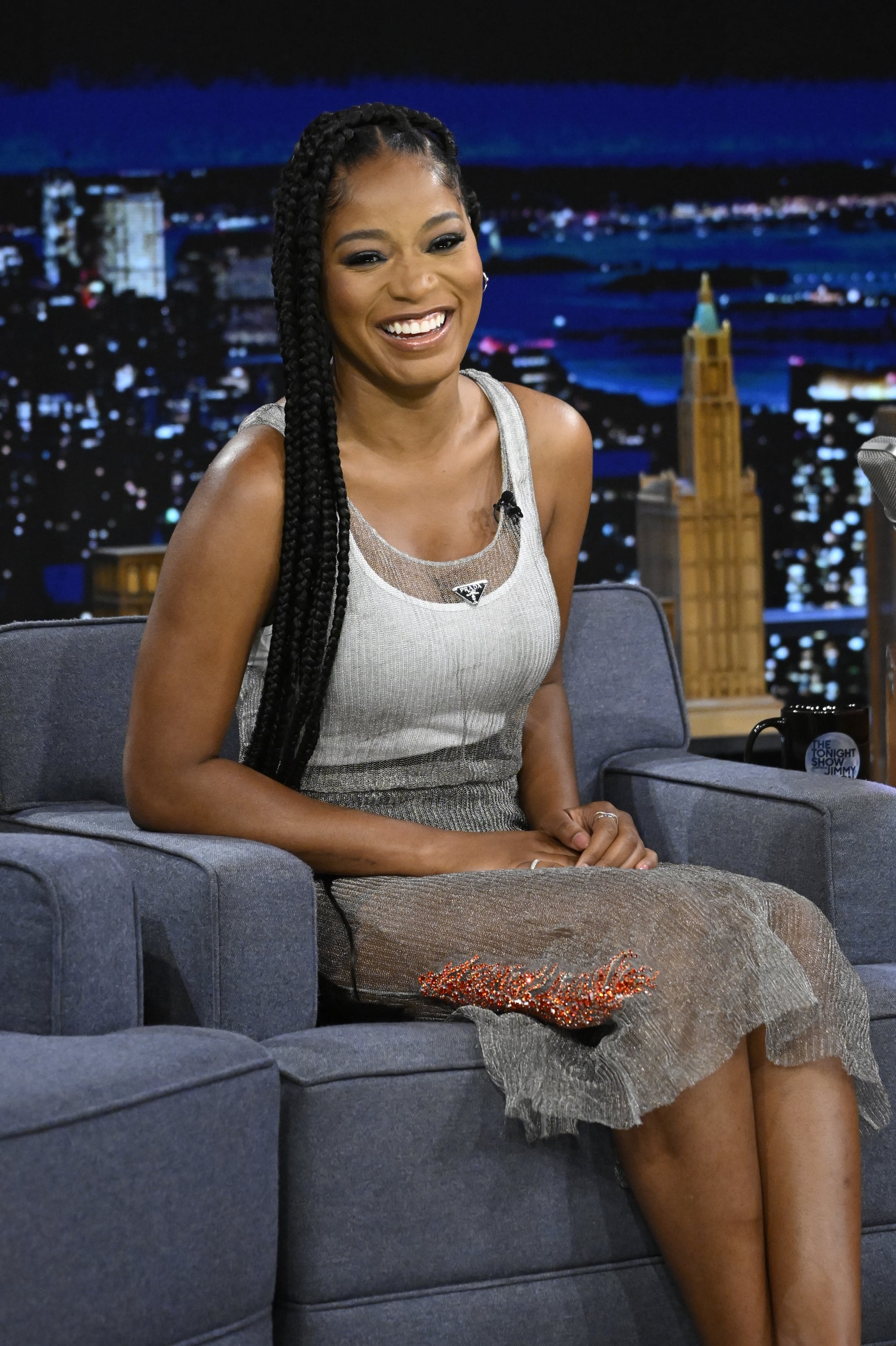 Image Source: Getty / Todd Owyoung / NBC / NBCU Photo Bank
Only two months after giving birth to her first child, Keke Palmer is already proving that stardom runs in the family. On May 12, Palmer's son, Leodis Andrellton Jackson, made his acting debut in an Instagram clip promoting the release of her sophomore album, "Big Boss," and its accompanying short film.
"This has been a labor of love, just like when I gave birth to you, little one."
"Today's the day, baby boy," Palmer said in the clip, speaking to Leo from above. "'Big Boss' is coming out!" In his big debut, the 2-month-old baby looked adorable in a button-up shirt, khaki pants, and a driving cap. The pièce de résistance occurred when Baby Leo opened his mouth to reveal the voice of a full-grown adult, namely that of actor and stand-up comedian Tony Baker.
"Finally! Now the kids can hear the songs I've been boppin' to for months in and out of the womb," the baby said. Palmer added, "This has been a labor of love, just like when I gave birth to you, little one." The album and documentary tell the story of Palmer's early years in a male-dominated music industry. Delivering his best performance yet, Leo shook his hand for emphasis as he replied, "Wowwwww, lady, my labor was a breeze compared to the work you put into this album, but if you say so."
Since giving birth, Palmer has been vocal about her appreciation for the newfound joys of motherhood, including her postpartum body. On April 29, Leo made his red carpet debut alongside Palmer and Darius Jackson during the premiere of "Big Boss" at the Atlanta Film Festival.
After telling his mom to take it easy on the jokes and sending her a sweet "I love you," Leo concluded his performance by conjuring up a set of tears on the spot — an impressive acting skill for any résumé. "Baby Leo has SPOKEN," Palmer captioned the video. "Big Boss out now."