Okay, fine, so COVID has changed the way we do a lot of things; no, we probably shouldn't be blowing our spit particulates over a cake we're sharing with others now….perhaps even ever, but by no means does that mean we don't celebrate!
In fact, in this weird post-COVID world we are all just winging it until normalcy feels familiar. Whether that be Mask Off like Future in '17 or that lowkey chic 4inch piece of fabric becomes part of the wardrobe, it's late spring! For most of us spring-early summer babies, it's time to double down on the celebration and make up for the one we didn't get last year.
RIGHT? Fine, even if it's just me, your girl is saying goodbye 20's & Hello 30 so I'm celebrating Gemini Season as long as I want to 'cause that's my business. Join me!
In the spirit of socially safe fun, The Ship serves up free shows in the alley every Friday and Saturday night, featuring some of KC's favorite musicians and DJs!
All summer long, you can grab an order of their fried green beans or if you're feeling hungry, Po'boys or red beans & rice. They have something for every palate. Head out early in the evening and dance the night away while constantly rehydrating from delicious choices from their drinks service! How can you go wrong two-stepping into the night with their seasonal blackberry jalapeño margarita in hand on their beautiful tropical courtyard? You can't, sis. Doors open at 7, and they wrap at 10, making this spot the ideal intimate gathering, perfect for a single mommy like myself, people that like to kick it but also get a solid 7 hours of sleep, or a pair of heels that were too cute to pass on, but your feet can only stand in for 2-3 hours. You know the pair ladies, this is the spot for them!
Kansas City is here to welcome us with open arms and a special, well-earned drink! Patios across the US are available, curfews lifted, and just like that it's warm, sunny, and I'm sipping mimosas like water.
Here are a few of my favorite outdoor places to sip, serve a look, and eat something tasty!
Pigwich: Nestled inside the city market, this spot is known for its fresh, local, and artisan butcher-style meats. Their resident chef puts together a menu that rotates a weekly special featuring items from some of the best farms and small businesses across Missouri and Kansas. Pigwich is the perfect place to sit with the kids on their large patio and enjoy a casual post-market lunch.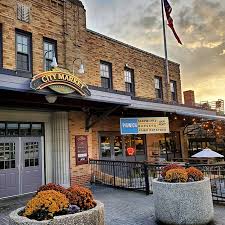 True Food Kitchen: This is a little gem I stumbled upon after realizing that the quarantine 15 is real!
Not only does this place boost a beautiful, breezy covered patio on the plaza's best corner for people watching, but they also make a killer dragon fruit margarita!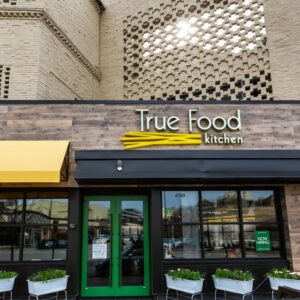 Looking for a bit of kid-friendly day fun? Or even just a fun time for your inner child? The Nelson Art Gallery has a dope mini-golf exhibit! From May 23 to September 6, Art Course is open regular museum hours every day (Thursday – Monday weekly). The Art Course at the Nelson-Atkins is an artist-designed, mini-golf experience! It's 9-holes with a creative interpretation of a work of art in the museum's collection at every swing! Complete with picturesque views on the lawn, this is the perfect place to have a picnic, play around and enjoy the day. I could see this being a good date spot; we are doing that again, RIGHT?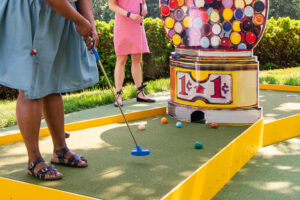 Look, we might not be blowing out candles… but it's a celebration baby. Where are you headed now that the streets have called?
Written by: Miriam Gray