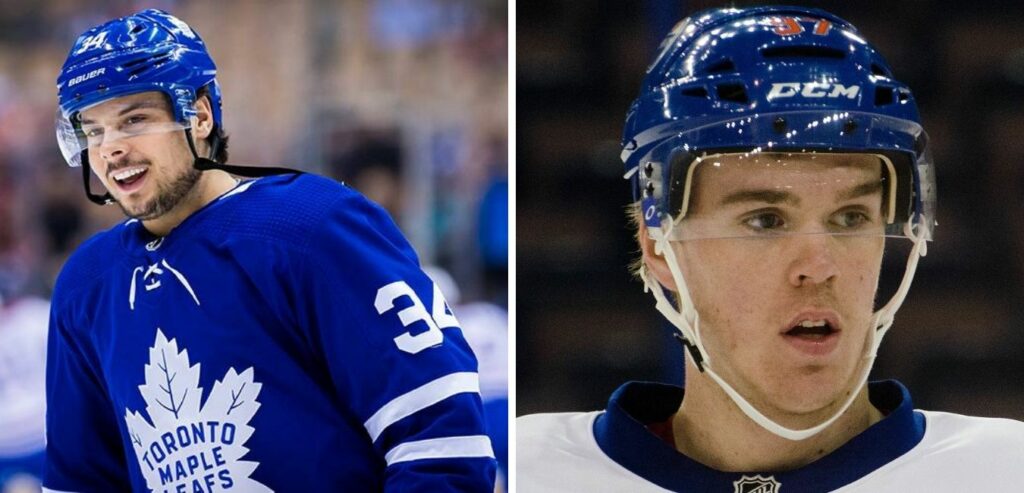 TORONTO – Having spent much of the season locked in fierce online battles about whether the Leafs or Oilers would win the Cup, team fans have effortlessly moved on to discussing which team blew it worse by losing in the second round.
"Clearly the Oilers beat the Leafs this season. They got an entire one win closer to the third round," said fan David Nolan, who had just days earlier predicted the Oilers were about to win their first of three straight Cups.
"Bullshit. The Oilers only winning one more game in a weaker Conference while their two stars went super saiyan is pathetic actually," said Leafs homer John Bradford, who never predicted the Leafs would actually win because all Toronto fans know to never expect anything but pain, but did claim Matthews and Marner were both better than Draisaitl just last month.
With both their seasons ending in such crushing fashion experts thought fans may take a few days for some quiet reflection before resuming hostilities. But instead the fans of both teams have decided that the best way to heal their own hurt is to inflict some on the other guys.
"It's not that I thought the fanbases wouldn't mock each other. It's just the ease and flow with which they moved from mourning their own loss to talking shit about the other guy's loss was almost majestic. Like a ballerina drifting from one side of the stage to the other," said hockey twitter observer Marcus Butler.
In related news the Winnipeg Jets also made the playoffs this year, which is nice for them.