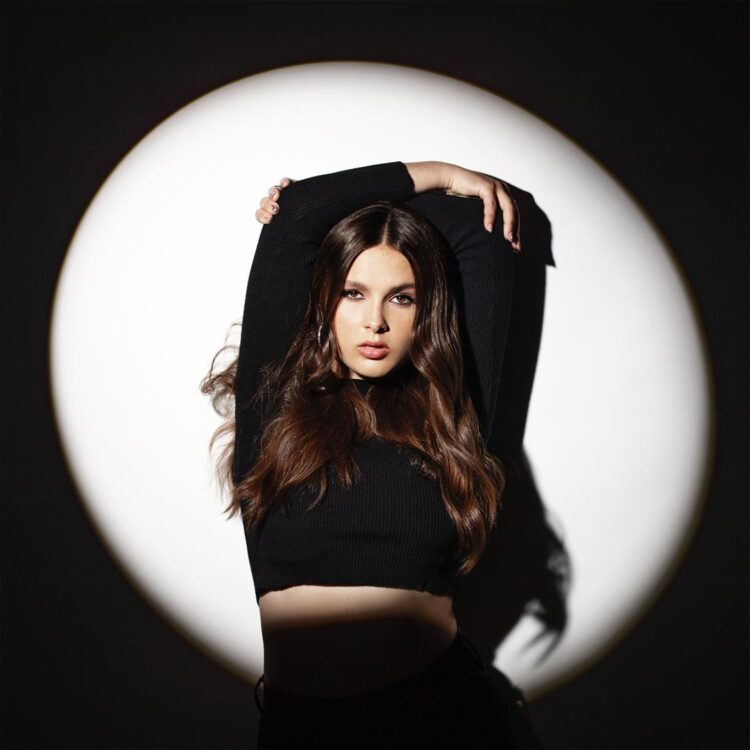 On her sophomore album, New Disaster, released today, Canadian singer, songwriter, and multi-instrumentalist Victoria Anthony channels the ups and downs of coming-of-age in real-time with a documentarian's eye for detail.
The Vancouver-based phenom offers loads of unadulterated teen angst as she shares her most intimate stories and feelings about growing up. Throughout the thirteen powerful and cleverly written tracks there is one clear and inclusive message – approach life fearlessly and remain true to yourself.
"New Disaster" follows a series of singles and videos that have garnered critical praise from Billboard, People Magazine, Stereogum, AltPress, Consequence, MTV, and many more, and her 2020 debut album Real Life.
Produced by award-winning Canadian producer/engineer/songwriter Ryan Worsley and mixed by GRAMMY Award winner Tony Maserati (Selena Gomez, Beyoncé) and GRAMMY-nominated Matty Green (Ed Sheeran, Dua Lipa) the album fuses shimmering pop gloss and ascendant pop-punk accented by an undeniable rock 'n' roll spirit and boundless energy.  It also offers a lyrical depth and directness that you wouldn't expect from a 17-year-old. Victoria co-wrote the album alongside Worsley, Tavish Crowe, Matthew V, Lolo, and Brian Howes.
Of the album release, Victoria says, "This album is a time capsule for the excitement, passion, and fear that fills the time between high school and the rest of your life. After experiencing my emotions so intensely and writing them into my songs, I can't wait to finally share New Disaster, in all its multi-faceted & youthful glory, with the world." 
A music video for "New Disaster", filmed across the UK and Europe during a 15-date sold-out tour with American Tik Tok sensation Leah Kate in November 2022, accompanies the album release. The video captures the spirit of the refrain "Let's go faster" as Victoria is shown running through the streets of different UK and European cities. The video captures the feeling of youth, energy, and adventure.
Website | Facebook | Instagram | Tik Tok