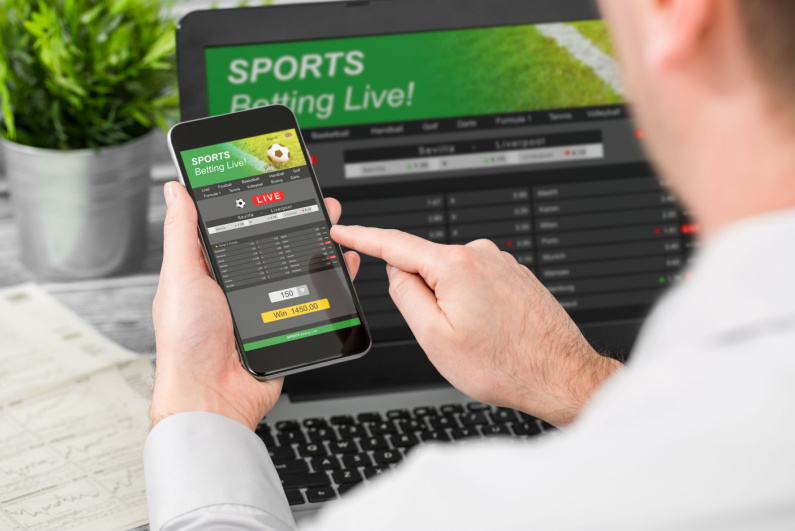 Micro-betting is supposed to be the next big thing, but it comes with a variety of risks. [Image: Shutterstock.com]
The next hot topic
Industry leaders met at SBC Summit North America to discuss a variety of topics within the world of gaming, one of them being micro-betting. 
could generate a $20bn annual betting handle by 2027
Micro-betting is a form of gambling that involves predicting smaller actions within a game, such as if the next three-pointer will be made or missed, or on which pitch a batter will get on base. There are estimates that this particular form of gambling could generate a $20bn annual betting handle by 2027.
But for all of the optimism and potential growth for micro-betting, there are also very real risks of problem gambling and addiction.
Micro-betting brings bettors closer
Most traditional sports fans enjoy grabbing their favorite snack, putting on their lucky jersey, and tuning in to two-three hours of their favorite team. Some people decide to take it a step further and take in the game at a local sports bar and restaurant, or even make the journey to the stadium to be part of the gameday experience.
Sports betting allowed even the most casual of fans to increase the intimacy of a traditional day of sports viewership. Placing bets on teams and players made it so that the stakes were even higher than they were before, both on the field and the bettor's sense of pride.
find out the results in a matter of minutes, or even seconds
Micro-betting is taking that to a new level. Rather than leaving fans to wait on the edge of their seat to find out how their bets perform, they can find out the results in a matter of minutes, or even seconds. 
Pitch number one is a ball? Check. Pitch two a strike? Correct again. 
Although this undeniably increases the coverage and interest of sports games, its unrelenting and uninterrupted presence for gamblers also presents an opportunity for addiction. Essentially, the direct connection between the bettor, their online wallet, and the chance to bet isn't shut off until the game is over.
The mere-exposure effect shows that people develop an affinity for something simply because they are closer or more aware of it. This theory can be applied to micro-betting to show that the more opportunities to place bets that gamblers are around, the more fondly they will think of the opportunity to do so.
With the impending growth and availability of micro-betting, bettors could be put in a situation where they are psychologically programmed to fire off more wagers. And it's a slippery slope from there.
Understanding context
For context, micro-betting is still very new to the American market. It started with the September 2022 launch of Betr, the nation's first direct-to-consumer micro-betting-focused platform, co-founded by internet star Jake Paul and gaming industry veteran Joey Levy.
There is an arms race in terms of technology, visibility, and opportunity that is occurring in sports betting. Micro-betting has the opportunity to take it to a much higher level if it grows into the behemoth that the SBC experts projected.
Betr is already combatting problem gambling by outlawing credit card deposits. But whereas mobile apps from companies such as FanDuel, BetMGM, and others send "take a break" warnings to customers that have been logged in for prolonged amounts of time, that would be expected of micro-bettors.
a hit of dopamine every few seconds
"That heavy frequency is associated with gambling problems," said executive director of the National Council on Problem Gambling, Keith Whyte. "You can get a hit of dopamine every few seconds; it's more akin to playing a slot machine than betting on sports."
According to the National Council on Problem Gaming, two million Americans meet the criteria for severely addictive gambling habits. An additional four-six million are said to have moderate problem gambling habits. 
States have tried to combat the negative effects of problem gambling by allocating portions of tax revenue to preventive and treatment programs. But a world in which micro-betting is a household commonality, well, that would be like dropping a recovering alcoholic into a liquor store.
Betr is only available in two states, Ohio and Massachusetts, and there is still lots of time to regulate and prepare for the rumored rise of micro-betting. But the potential for extreme peril exists—especially for the at-risk crowd.